Review of iPage Web Hosting Provider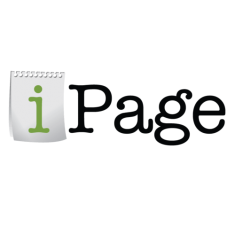 Best Hosting Reviews. Compare iPage Web Hosting Provider

iPage Web Hosting Review
iPage hosting company is simply an Endurance International Group (EIG) brand that was acquired in 2010 from Thomas Gorny who was the founder. IPage hosting company is said to be one of the best web hosting services when it comes to business. It has got a rock-solid virtual private server (VPS) as well as a shared Web hosting package and also a dedicated server that offers a powerful base for business web hosting.
iPage was started originally in the year 1998 and has six office locations across the globe that are currently serving more than one million websites between 2 data centers in the USA. iPage web hosting supplier was specifically designed to enable small businesses to get access to simple as well as low-cost hosting services. If a business owner is looking for a hosting provider that skips technical jargons, then he or she should consider iPage. It helps in the marketing of two plans on its homepage which are basically focused on the micro-businesses and freelancers.
back to menu ↑
Pros of Using iPage
1. Provides cheap hosting – Web hosting comes at a cheap price of $1.99 per month and hence making iPage one of the cheapest hosting providers.
2. The presence of a good customer support – It is not expected that the cheapest provider will also provide a good customer support, but with iPage, this is true. It provides support via phone, live chats as well as email. Despite the fact that there is always a twenty-minute delay, all questions and other inquiries are answered appropriately and to the satisfaction of the customer.
3. Have good security options that have a SiteLock security
All plans from iPage come with SiteLock security that acts as a frontline security to your website. Back in the year 2014, a user study was done by iPage and SiteLock and found that more than 12% of the subscriber websites had malware. SiteLock helps in the prevention of security breaches by doing a regular scan of the malware concerns.
4. 3rd party application support and integration options
iPage is good when it comes to connections with other parties including PayPal, Google Apps and more. This is of great help to the eCommerce websites that are very delicate in the process of handling payment transactions which are secure.
back to menu ↑
iPage Features
* Free domain name
* Easy installation of some popular CMSs and apps via their control panel
* Credit Card and PayPal methods of payment are accepted
* Quick account activation
* Offers a 30-day money back
* Host unlimited domains
* Unlimited email addresses
* Unlimited disk space
* 24/7 US-based support
back to menu ↑
iPage Hosting Types
Since its establishment, that it's setting objectives or aiming packages at novices, one needs to understand that all their packages are Linux based and thus most of them are marketed with an introductory pricing. Also, every individual should understand that a single plan can renew at a higher rate and thus it's very vital for one to check on the regular price before making the decision of commit hosting.
The basic hosting package of iPage is said to be the essential plan which is simply a hosting plan that is shared with some resources that are unlimited like the disk space. This plan also allows its users to install WordPress, b2evolution, Drupal, Joomla!, and other known popular scripts. Also, the Weebly website builder is included although one can be able to create a site that can have up to 6 pages using this plan. For those individuals who need to use the website builder for the purpose of creating a larger website, all you will need is to pay an extra subscription which is normally an additional fee on the hosting chargers.
The VPS packages are said to come with a cPanel and also a root access which is an optional extra. Virtual servers are well managed by the team at the iPage hosting provider. All the packages can also be scaled up more and more demand grows on your website. On the top end of the scale, some dedicated servers are also provided by iPage which have got almost exact characteristics to VPS packages.
WordPress hosting is said to come in 2 different forms which bring in the importance of clearly understanding the difference between the two plans. Some of the basic hosting plans include plugins, control panel, and themes, without any specialized WordPress support. Unless an individual is confident enough to manage WordPress without any aid or support from iPage experts, this plan is among the sensible choices that one can decide on them.
back to menu ↑
iPage Servers and Infrastructure
In Boston, MA in the US, iPage uses two datacenters. They two facilities are well staffed and run 24hours on a daily basis with some security staff. They also have N+1 power systems and also reduce downtime by the use of clustering. Whenever one of the servers goes down just because of any reason, iPage has got another standby and identical server that is ready to take over. Its dedicated servers as well as VPS run CentOS, and both kinds of hosting support PHP, Ruby, PHP, Perl, SSI ImageMagick and even FrontPage.
Due to the fact that iPage hosting company has only two datacenters that are located within a single location, one cannot be able to opt for a different location in order to speed up the page load times. But if you are located on the east coast of the USA, this will not have any issue with you.
back to menu ↑
iPage Security
iPage hosting is said to offer strong security features that every individual should expect from a hosting provider. Your website is backed up at least every day to make sure that in case you lose any page due to hacking, human error or even a virus, you can be able to revert from the last saved version. You also need to know that this feature is payable via a small monthly subscription fee. If an individual completely loses his site together with data, a free restoration of your site is done by iPage to the last backed up version. You can also be able to see raw access logs so as to get an idea of who is trying to visit your website.
For those people who are using their websites for eCommerce, the SSL encryption is a big help since it ensures that your site has least bank-level encryption and hence giving customers the confidence to input their credit cards as well as other relevant information.
iPage also helps in the protection of your email. Due to the presence of virus scanners, it also allows one to customize spam filters though the control panel and webmail panel.
back to menu ↑
iPage Pricing

During the start of a contract term, iPage web hosting supplier offers special deals, promotions and even coupons. All these discounts can be seen on their website.
Three plans are offered hosting company and are as follows:
* 36 Month Plan at a cost of $1.99 per month
* 24-Month Plan at a cost $3.49per month
* 12-Month Plan at a cost $4.99 per month
back to menu ↑
Help and Support
The corporation which owns iPage has outsourced both the support staff as well as the shares to a number of other web hosts. iPage gives individuals a comprehensive user guide and knowledge base for various topics of interest. Apart from the management of your account, one can also learn the basic steps for building a website with the use of some content management systems which are popular among them being WordPress and Joomla. Also, one can be able to learn the process of submitting your own website to Google manually as well as the procedure of how to set up a website to accept credit cards from some online payments and also how to market your site.
iPage also provides some tutorial videos that are of great help to people seeking to know certain issues. A user forum is the only feature that iPage lacks which is very vital for ideas as well as advice from other users. All individual should note that support services are provided 24/7.
In conclusion and to sum up the iPage review, iPage hosting service is said to offer a comprehensive set of features for creating a blog, website or even ecommerce sites. The plan of iPage hosting service doesn't have some security features although the control panel tools, as well as the unlimited hosting package, make it a better option. If you compare between iPage and some other best web hosting providers, you will find that iPage web hosting offers a pretty cheap startup plan. By simply reading user reviews and also checking the web hosting ratings of each customer online, you will be able to know more about iPage.
Cheap Prices. Great Customer Support
Free .COM domain. 24/7 technical support. Unlimited traffic, emails and DBs. 30-day money-back guarantee. Free daily backups and WordPress integration. Over 1M websites being hosted worldwide.