Review of HostPapa Web Hosting Provider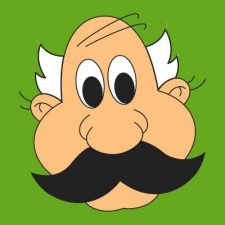 Best Hosting Reviews. Compare HostPapa Web Hosting Provider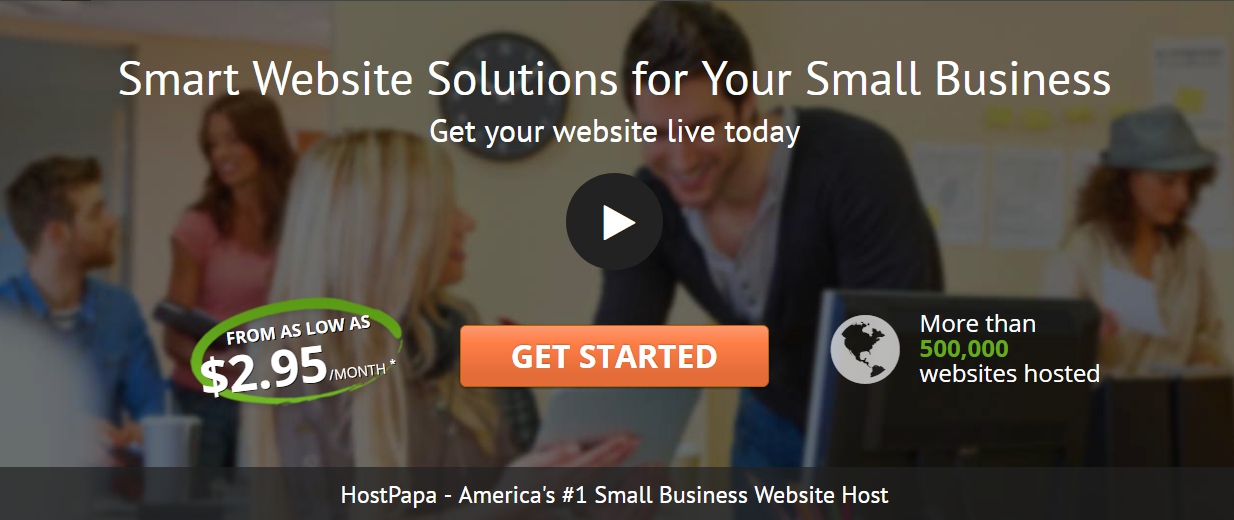 HostPapa Web Hosting Review
HostPapa is a web hosting service provider that was founded in the year 2006 and has its headquarters located in Canada. It has various datacenter facilities that it uses across North America and is said to market its plans and packages to small business users. This web hosting provider has got some additional offices located in the US, the UK, Germany and also Australia.
It includes unlimited resources on its shared hosting plans except for the cheap and inexpensive shared plans. All plans are said to include a sitebuilder, which HostPapa likes to promote as a key feature. Let's read the full review.
back to menu ↑
Pros of HostPapa Hosting Service
1. It is a reputable and one of the best web hosting companies and has a good business track record.
2. Responsive live chat support- this is of great importance to those in need of assistance. They offer a 24/7 support.
3. Provides a huge room for both expansions and upgrades – this is due to the fact that there are 5 VPS and reseller hosting plans that one can choose from.
back to menu ↑
Hosting Features
* Offers a free domain
* Offers 24/7 technical support
* WordPress integration
* Unlimited traffic, emails
* 99.9% uptime guarantee
* Offers a 30 day money back guarantee
* Offers unlimited disc space
back to menu ↑
HostPapa Shared Hosting Plans
All plans associated with HostPapa include SSD storage and a range of one-click installers such as WordPress, Coppermine, b2evolution, Joomla! and more. The level plan for entry is limited in almost all aspects and is designed specifically for small startups which are in need of hosting a single website. The plan does not include built-in support for CloudFlare CDN.
What one needs to do is to choose the necessary better equipped plans for the purpose of taking advantage of the unlimited promises which include the following databases, bandwidth, email accounts, disk space, domains, and unmetered websites. All shared hosting includes a free domain name and a cPanel for the first year.
The site builder is a strong feature for all shared accounts, although the plans that are top provide unlimited pages. For those who prefer, they are able to sign up for separate site builder packages which are said to cut out all features of shared hosting. If one skips those features, he or she can lose the access to email and cPanel.
Host Papa hosting provider has got both a VPS and reseller hosting services. These are all less of a priority although they offer a route for individuals to expand their businesses if they outgrow shared plans. VPS packages are said to be managed fully and includes an external migration that is free, and cPanel which is provided with all types of plans.
Also, HostPapa web hosting provider does offer an email-only hosting service, as well as an upgrade known as HostPapa Advanced Email. This comes as an answer to Office 365, and also G Suite which was formerly known as Google apps which are also sold by Host Papa web hosting company. Individuals are also allowed to buy domain names directly from this host provider's website. It is also known to sell some additional services such as SiteLock. Most of the plans given by this service provider are said to renew at rates which are higher as compared to the introductory prices. One needs to understand that during the renewal, the price paid may rise effectively.
back to menu ↑
Infrastructure and Locations
HostPapa is said to use at least a single datacenter that is located in Toronto area although it is not very candid of the exact facilities it uses. It appears certainly that its servers are all located in North America, so as to ensure that all users or customers located in other continents can get to find that the transfer speeds are much higher when
compared to other hosts.
HostPapa hosting service provider claims that all its servers are use 100% renewable energy for them to be powered. However, other than using this green energy to power all its facilities, it also buys renewable energy credits which are sometimes referred to as Green Tags, certificates or RECs. This is generally a form of offsetting whereby money is then transferred back to green energy provider although the host might be powering the plant through other means. CPanel is also employed as a standard feature since it is able to control panels of entire clients.
back to menu ↑
Hosting Security
With reference to Google, more than 35000 sites are said to be hacked on a daily basis which is according to the research performed. Website security is very much vital for both the owner of the website as well the visitors to a particular website. HostPapa hosting is doing all its best just to make sure that there is enough security for all their hosted websites.
For all individuals who are running their businesses online, Host Papa have a Business Pro plan that provides premium protection including a free SSL certificate, domain privacy protection and also a daily backup. What an SSL certificate does is to verify identities of sites that are secured with SSL, and also provides an encryption key to ensure that the information being transmitted can only be read at the final destination.
back to menu ↑
Hosting Pricing

HostPapa is known to provide three hosting plans depending on the needs of different users. They are offering a best-shared hosting plan for $3.95 per month. All the three plans are as follows:
* The starter plan which costs $3.95 per month plus a benefit of adding two domains, 100 GB Disc Space, 100 email accounts and also Unlimited Bandwidth.
* The business plan which is similar to the starter plan and thus costs $3.95 per month. In this particular plan, one gets everything unlimited, i.e., one can be able to host unlimited websites as well as enjoying the benefits of unlimited data storage space, unlimited E-Mail accounts, unlimited bandwidth and also a starter edition website builder.
* Business Pro plan which costs $12.95 per month. This plan is most suitable for those individuals who are running websites which are a little more advanced and use more data. Other benefits that one can get from this plan are 300% acceleration boost as well as premium protection. The other benefits similar to those of a business plan are also offered in this plan.
back to menu ↑
Customer Service and Tech Support
HostPapa web hosting service provider has a customer support team that is available 24/7 a year. For those individuals who have a problem with their services, they can be able to contact the team using one its localized numbers, raise a new support ticket or simply use its live chat system. For those individual who are much involved in social media such as Facebook would be glad to know that the company has got a page from where one can bring queries as well as other issues.
In total, HostPapa web hosting provider has got phone numbers for 17 different nations in addition to one general line for all user or customers in Europe that aren't covered by any specific number that they can use to reach the tech support at HostPapa company.
Both knowledgebase and support information of HostPapa is said to be hosted on its website but using a separate domain. HostPapa has got knowledgebase articles that exceed 1700 in number that cover the intermediate
as well as the basic topics. Some of the articles are generally geared towards marketing of its entire services. Host Papa also has a blog that is said to be updated at least weekly.
back to menu ↑
Review Summary
To sum up the hosting review, HostPapa web hosting provider is seen to be running after the international market. It has played a huge role in an attempt to extend its multi-language support via their website, tutorials, and support. Its immediate business is based on shared web hosting although reseller hosting is increasing in prominence.
In terms of flexibility, the plans for reseller hosting are indeed standing out from competition within the industry. Its commitments regarding green environment are shown by the purchases of green energy tags from wind and solar energy suppliers. HostPapa hosting service supplier appeals to many small as well as mid-sized businesses and also its multi-lingual capacity to be able to extend further to the international market. This company has also a tight integration with Google, and hence it becomes vital for those who prefer Google apps in a business strategy.
Different customers in different locations will compare HostPapa with some other best web hosting providers after going through online reviews form other customers as well as the rating depending on features as well as other issues related to the services they offer.
Reputable Hosting. Strong Uptime
Free '.com' domain. 99.9% uptime guarantee. 24/7 technical support. Unlimited traffic, emails. 90-day money-back guarantee. WordPress integration. One-on-one support. Over 200,000 websites being hosted worldwide