Review of HostGator Web Hosting Provider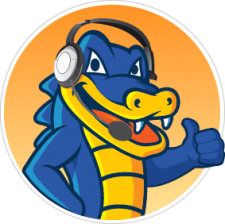 Best Hosting Reviews. Compare HostGator Web Hosting Provider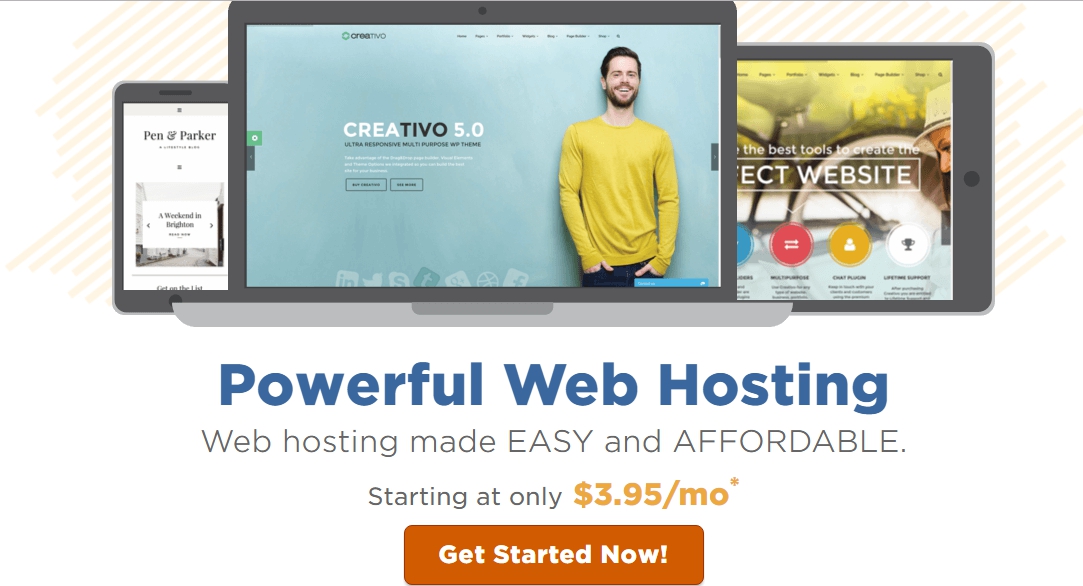 HostGator Web Hosting Review
HostGator is a web hosting service provider founded the year 2002 in Florida. This hosting company has got two offices located in Texas and other two additional offices located in Brazil. Up to the year 2012, this one of the best web hosting companies was independently owned from where it was acquired by Endurance International Group. The Chief executive officer (CEO) before it was sold was Brent Oxley, who still owns some buildings today from the company operates.
HostGator hosting company has always offered low prices and also known to offer all types of web hosting required by different business enterprises. In the year 2013, this web hosting provider achieved a milestone of having 400,000 active customers whereby the number is still growing.
back to menu ↑
Pros of Using HostGator
1. 99.95% uptime – A website whether personal or business oriented is useful when it up and running, consistent and
stable. HostGator has been improving year to year and today, they are 0.16% better when compared to the industry average.
2. Presence of a good support – HostGator offers a convenient 24/7 support via email, live chat or phone.
3. Provides a user-friendly environment for beginners – They have got FAQ pages, endless tutorials and other vital documents that beginners need so as to clearly understand some processes.
4. Provides security and free Migration – Host Gator web hosting provider offers assistance for those individuals who are willing to relocate an existing website over to their services without any cost being involved.
5. Presence of a generous money back guarantee – HostGator offers a 45 days money back guarantee which is an
abnormality since most hosting providers do give a maximum of 30 days.
back to menu ↑
Host Gator Features
* Offers unlimited bandwidth
* Offers unlimited disk space
* FREE Weebly site builder
* Easy to use control panel
* Offers a money back guarantee of upto 45days
back to menu ↑
HostGator Hosting Package Details
HostGator offers shared VPS, reseller, dedicated, and cloud hosting. It is also known to market cloud  packages, plans for Windows as well as special application hosting. Due to these different types of hosting services offered by the company, it is able to suit a wide variety of websites.
The top shared hosting plans are said to run on the Linux servers and offer unlimited space and bandwidth, within the fair guidelines for usage. The plan with the lowest cost has got a limit of a one domain and is most suited for all individuals who are willing to host a single site or those who want an account with shared hosting for the purpose of learning the basics. There is also a shared hosting cloud version which is more expensive, but this company does promise a better speed for its cloud plans as well as more generous resources. Also, HostGator has got 2 shared hosting packages on the windows servers that they sell and are said to have the same specs with the Linux plans.
For those who are willing to run WordPress blogs, HostGator WordPress cloud hosting can be probably suitable. One can install 1, 2 or even 3 WordPress websites although it depends on the package that one chooses. HostGator also provides a free migration from old providers.
Reseller hosting isn't a cloud package although it includes cPanel as well as unmetered resources. One can be able to set up a private nameserver so that his/her reseller business gives customers a full branded image.
Dedicated servers and VPS offer good money value for the HostGator. For those who need VPS, there are some fully managed as well as semi managed options. These servers are said to be managed with either MS Windows Server 2012 R2 or CentOS Linux choices.
back to menu ↑
HostGator Infrastructure
The datacenters of HostGator are said to be in two states. Some are closely located in Houston offices in Texas. This facility in Houston is located twenty minutes from downtown.
HostGator hosting supplier does not give the opportunity for customers choose a datacenter to be used for their sites and also doesn't allow the switch of datacenters. Their facilities are said to be much closer together and offer best speeds especially for the customers who are in North America.
back to menu ↑
Hosting Security
Individuals should never get worried about spam simply because HostGator is said to include SpamAssassin in all
packages which is a spam protection program that can filter all unwanted junk emails. This shared host doesn't offer a private SSL or dedicated IP at this particular level, but it is able to provide a shared SSL. This is simply a lower form of protection although it still encrypts some private information such as the credit card transactions whenever you have a shopping cart on your site.
The control panel offers the option to make a backup that is instant for an individual's entire cPanel account. After the backup, the program is said to provide one with a link enable ease of downloading backup and restore an account on the servers of Host Gator. The Hatchling plan allows one use the OpenSSH Protocol to enable an easier way of developing and debugging files.
back to menu ↑
Control Panel Tools
Most of the individuals are impressed with the set features of HostGator hosting company which among them are advanced and  includes error pages and custom cron jobs. However one of the features that the service lacks is the script library. These features are not very essential to web hosts although they give advanced individual users more hands-on control of their websites as well as convenience.
HostGator web hosting supplier is said to be compatible with WordPress and gives one an interface that is familiar and also a web builder that one can use. It also gives one the opportunity for a smooth transition from one web host to the other. It is also possible that one can be able to transfer a domain a domain for free from one web host to another. However one has to pay to register for a domain.
For one to promote his website, HostGator provides $200 in advertising credits whereby $100 goes to Bing/Yahoo,
and the $100 goes to Google AdWords which is standard for the industry. The Hatchling plan also offers several eCommerce and shopping cart features. You can install ZenCart and osCommerce to your site.
back to menu ↑
Web Hosting Pricing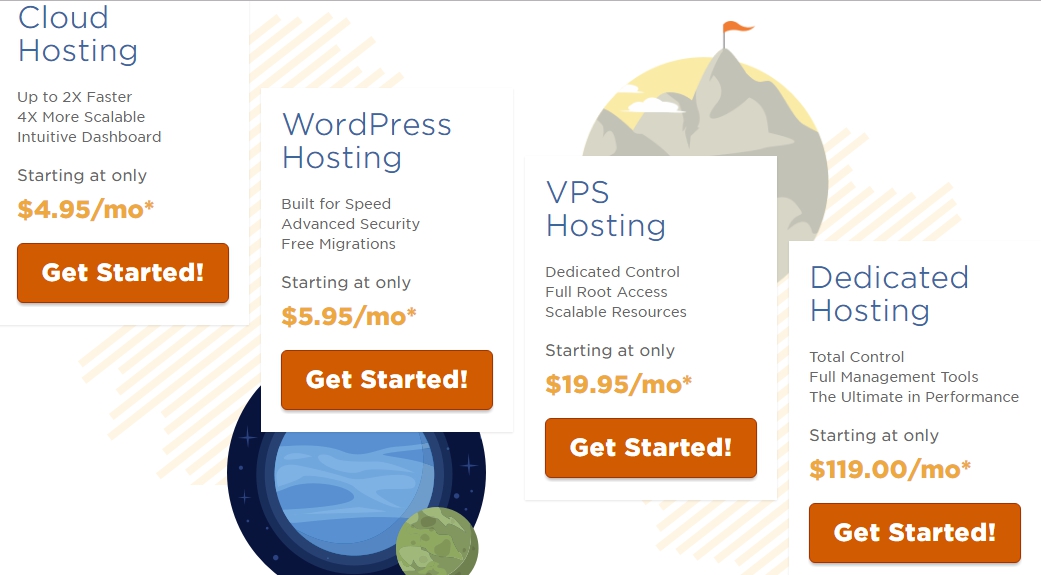 HostGator provides a variety of web hosting plans:
* The Web Hosting plan, starting at $3.95 per month
* The Cloud Hosting, starting at $4.95 per month
* The WordPress Hosting, starting at $5.95 per month
* The VPS Hosting, starting at $19.95 per month
* The Dedicated Hosting, starting at $119.00 per month
These pricing plans do change or vary from time to time due to deals as well as promotional discounts.
back to menu ↑
Help and Support
HostGator web hosting service is said to be relatively easy to use although one needs to invest time to learn the dashboard. All of its features are not intuitive. It is similar to service's customer support which is good although there is definite room to make improvements.
On the HostGator website, one can go through FAQs, view video tutorials and also browse through user forums. One can also contact this web host provider for technical support through live chat, email or even through its toll-free line. The site also has the links to the company's Facebook, Google+, Twitter, and YouTube profiles.
back to menu ↑
HostGator Review Summary
In conclusion and to sum up the hosting review, Host Gator is among one of the largest hosting brands across the globe that is recognized for its wide hosting services and a massive scale of different operations. It is also known to provide unmetered resources on low-cost packages. Some of the competitors of HostGator do allow their customers to a choice of datacenters, which is one of the known areas whereby HostGator can probably do more for customers who don't come from the US.
But in case you need a solid all round hosting, then Host Gator is able to give your website and business the room to grow and meet its primary objective which is profit maximization. You can compare between HostGator and some other best web hosting providers by reading the different user reviews online and also rating before you make a choice. Depending on the budget of different individuals, the right choice will also be made since one can't exceed what he or she has in order to do a purchase.
Fair Prices. Strong Uptime
Between the impressive 100% uptime, great hosting features, user-friendliness of their site and all the outstanding extras, this really is one of the best places to host your website.