OverPlay VPN Review & Comparison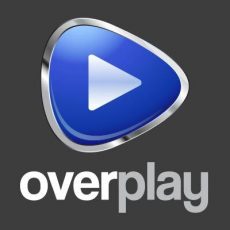 Best VPN Reviews. Compare Overplay VPN Virtual Private Network Provider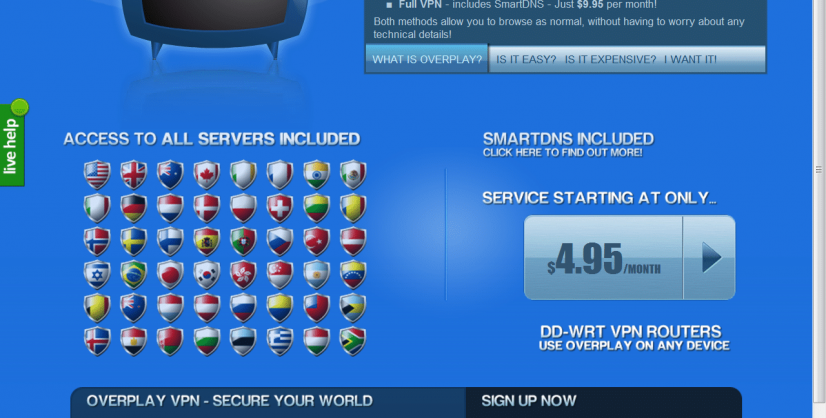 About VPN Provider
Overplay is one of the more innovative and best VPN providers in the market today. They are one of the fastest growing VPN service providers and their strength lies in strong cluster of servers located in 48 countries all across the world. This helps in giving Overplay VPN the edge when it comes to servicing clients as they can provide faster speeds due to a local presence.

back to menu ↑
Software Packages & Pricing
The first thing that hits you about Overplay VPN provider is the simplicity of the website. The information, the requirements and the language have been kept simple.  They have divided their services into two main categories: SmartDNS and Global VPN. Both versions are easy to use and the doesn't need to get into technical details. Though Overplay VPN company have kept the user experience simple, they have not compromised on the security and other important aspects as we shall see in the details. The products are competitive and affordable (they're aiming to become the best and most secure vpn) and the user has an option for recurring payments.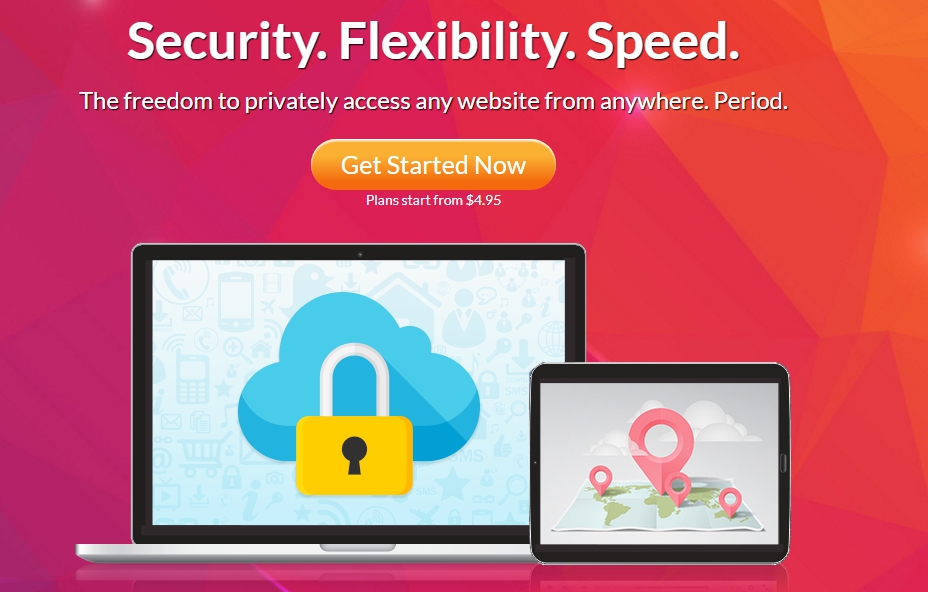 back to menu ↑
Smart DNS
This is priced at $4.95/mo and does not require any software to download. Smart DNS enables geospoofing by resolving your DNS requests at a specified location. No encryption/decryption is involved, so the DNS translation is pretty much instantaneous. This means that Smart DNS services suffer fewer buffering issues than when using VPN for streaming (although distance can still cause problems). It also means that Smart DNS offers none of the security and privacy advantages of a VPN.
Another advantage of Smart DNS is that can be configured on any internet-capable device. Not just ones that can run VPN software. This means that you can use Smart DNS on your smart TV, games console, and Roku (among others).
back to menu ↑
Global VPN
At $9.95/mo it is priced very competitively and as mentioned above, its strength lies in its strong local presence. This package comes with all the features available in SmartDNS. There are no bandwidth restrictions and the service enables users to secure and encrypt their traffic, for example while browsing at a public Wi-Fi.
If you prefer to access just for streaming audio and video websites at high speed, then SmartDNS is the solution you can use. However, if you prefer encrypted access to all websites and protocols then Global VPN should be your unanimous choice.
back to menu ↑
Technical and Customer Support
Overplay VPN service supplier is supported by a dedicated 24×7 online chat support. Before taking you to the chat window, you are supposed to fill in personal details with the question you have, and then you are directed to the chat. When we tested it, the rep was knowledgeable as far as product knowledge is concerned and was probing the right questions before telling us the solution.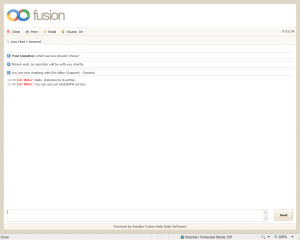 back to menu ↑
Security
Overplay VPN supplier has taken the old adage of the client being the king, they have ensured that they do not compromise as far as the security is concerned. They have set a standard protocol in place, thus ensuring that the user has a free but secured experience. No website logs or visits are maintained by Overplay VPN provider for their users, all they maintain are the connection times log and data usage which is periodically deleted. Thus Overplay gives the users complete freedom with an assurance that no one is watching them.
Technically, all the servers are encrypted by default; when the user connects thru Overplay VPN or OpenVPN, the sessions are encrypted with 128-bit CBC – Blowfish. They also have PPTP and L2TP use MPPE and IPSec encryptions. Overplay can also provide both encrypted and non-encrypted VPN profiles based on user request. All the servers support OpenVPN and they accept L2TP and PPTP connections while some servers support Microsoft's SSL based SSTP VPN as well. Overplay standard subscription comes with access to all the servers available with them. They have also tapped the avid gamers by dedicating specific servers for them as well – now this here makes them have a chance at being among the 10 best vpn service providers worldwide. 
back to menu ↑
Registration
We have taken the Full VPN service as a sample in our overplay vpn review.  Before starting the services, you are required to fill in personal information like name, email, choice of username and password.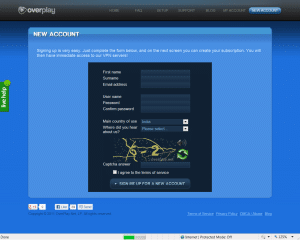 back to menu ↑
Installation
Once the registration process is completed, the user gets an email with a link, click on the link to complete the registration process. The payment can be made via Credit card as well as Google Checkout. They also accept PayPal as a payment option though this is a non-recurring payment option, so the user has to renew the subscription each month. Renewal on the credit card is recurring by default, though you can choose otherwise. The payments to the monthly subscription are in advance and the users can cancel the subscription at any time. Overplay VPN service provider allows you to utilize their best VPN services until the time they have paid for..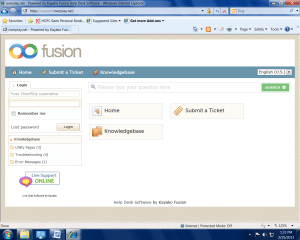 The user is sent the set up file and the software gets installed.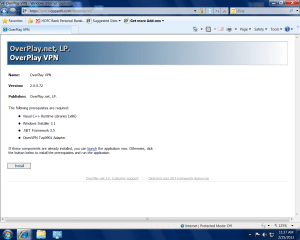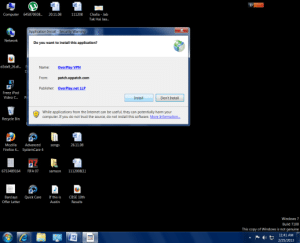 Once installed, the user can login using the unique username and password selected during the registration process. From what we've seen this is one of the easiest vpn to set up.
You can choose the server you would like to be connected to and are instantly connected.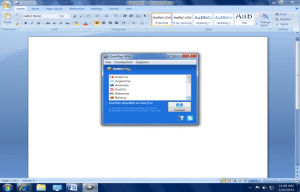 You can easily check the status of connection by checking the IP address. When we tried to connect to the software using multiple locations, we were able to instantly connect and switch. Many times the switch was just a few seconds and the connection showed the location chosen almost instantly.  Though all their servers are high speed servers, they have marked a few of the servers as 'Smart'; these are the servers that are supposed to be used for streaming (video).
back to menu ↑
Speed Test
Overplay vpn speed. The software was subjected to speed test using www.speedtest.net. We used a standard residential broadband connection with a speed of 3 MBPs and we checked before and after the software were connected. As the following results will show, they're not the best vpn for privacy and speed as their speed is not the best and their privacy, while up to par, is also not their number one feature.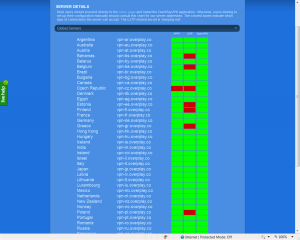 We then connected it to a server on the West Coast in the US and ran the Speed test again. As stated the changes were instantly updated and we got the following results:

back to menu ↑
SmartDNS
Compared to Global VPN, SmartDNS seemed to be a toned down version, it's easy to use and fairly simple to install. In countries like UAE and China where the users face restrictions for content and speed, a service like this is probably essential. You don't need to dial any VPN connection and you can surf the internet the usual speed. The instructions are sent to you in an email once the registration process is complete.
With the servers spanning 48 countries, Overplay is not continent specific like many other best VPN service providers. The exhaustive ranges of servers ensure that the user is always connected though we did find occasional dip in the switch and were disconnected in the Asian region, but that was just momentary. You are updated about new server locations via their blog therefore you are not just restricted to the servers that were available at the time of their enrollment.
back to menu ↑
Customer Area
Just like the website, the navigation for the user account has been kept simple as well. The tabs given above indicate the user information and subscription details. PayPal users can make changes to their account by manually making the payment on the subscription section. There is another tab indicating server information. It lists out the server location and the encryption protocol followed.

Cancellation Policy
A client can cancel the service at anytime and can still use the service for the time paid for. Though with paypal it can be irritating if you forget to renew payment.
back to menu ↑
Overplay VPN Review Conclusion
Pros
Simple navigation
Easy to set up software (among the 

easiest vpn to set up)

Helpful customer support
Fast and reliable connection
No cap on speed
No cap on downloads
Very competitive pricing
Flexibility of server location
Simple yet secure network
No logs maintained
User security
Cancellation policy with no penalty
Compatible not just with various operating systems but devices which use internet like XBOX360.
Cons
Lack of recurring option in PayPal payment method
Lack of Wire Transfer option not to mention this isn't a 

vpn that accept perfect money payment which some people prefer. 
To summarize the review – Overplay VPN service is among the best and most secure vpn, one of the best vpn for personal use and a relatively cheap vpn solution for small business. 
It comes out to be a winner by providing you with optimum services at affordable prices. Their motto of giving full control to users has helped them create a decent VPN service, which can compete with the top 10 best vpn services like HideMyAss, ExpressVPN and NordVPN.
Add to compare
The Most Innovative VPN Provider
OverPlay VPN features: SmartDNS puts you in control so you can access the World Wide Web uncensored. VPN keeps your IP address and location hidden from prying geo-trackers. Identity protection and private browsing. Complete online security.