Review of JustHost Web Hosting Provider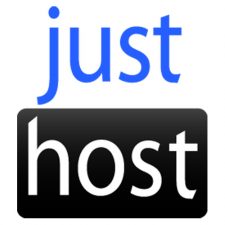 Best Hosting Reviews. Compare JustHost Web Hosting Provider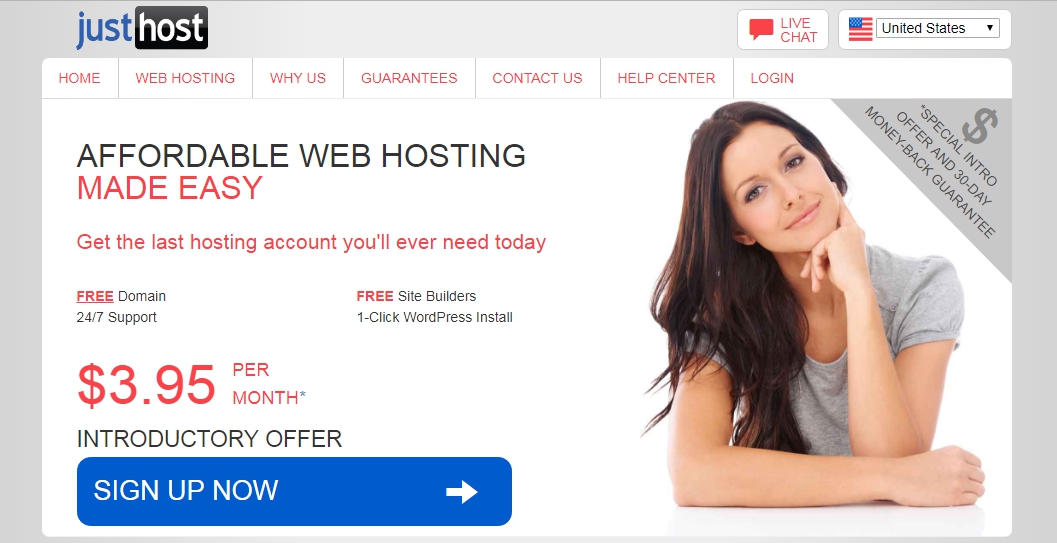 JustHost Web Hosting Review
JustHost hosting company is one of the best web hosting service providers which was founded in the year 2008. Originally, it was part of a group which was known as Just Develop It group which was owned by Chris Phillips, a UK entrepreneur. In the year 2010, the company was sold to the US-based Endurance International Group. It has created some regional websites for all customers in the US, the UK, Australia, Europe, and Canada along with contact details as well as regional pricing. Its physical location is not posted openly on their website, but its legal documents say that it operates in Orem, UT in the US.
The company majorly focuses on shared hosting plans as well as reseller hosting. It gives more discounts that attract more customers and also a money back guarantee.
back to menu ↑
Pros of Using JustHost
1. Instant Server Provisioning – There are some hosts that need a lengthy sign-up process generally for most new accounts. The good news is that JustHost hosting service provider gives instant server provisioning for those who want to go with their VPS, premium or dedicated services.
2. Many Add-Ons and Integrations – JustHost enables an easy integration with other popular platforms such as Google Apps. They also tend to throw in free Bing and Google advertising credits, which is said to be a handy little bonus if you are ready to start online sales generation.
3. Free Domain Name – Regardless of the plan one chooses, all new accounts being singed up get a free domain name.
back to menu ↑
Just Host Features
* Lots of upsells
* Heavily customized cPanel
* Ease in account activation
* Offers a free domain
* Offers 24/7 live phone or chat support
* Instant setup
* Easy-to-use cPanel control panel
* Offers money back guarantee anytime
back to menu ↑
JustHost Hosting Plans
This web hosting provider is known to market a single type of shared hosting that has got four tiers of pricing that are different. All these plans are said to be Linux-based and are aimed at a budget end of the hosting market. All its basic specifications are similar in all price points, all offer unmetered bandwidth, although other resources do have a cap on low plans. You first of all need to build your own website or store in order to get these shared plans.
For those people who prefer to use a sitebuilder, all these four shared tiers do come with a Trendy Site Builder. This is enhanced by a one-click installer. You will still also navigate through cPanel in order to get these one-click sitebuilder up and running. The price that is advertised is simply a starter rate for the shared hosting plan. Also, Just Host tends to offer lower prices for all long contracts.
There are only four VPS hosting packages which are cloud provisioned using CentOS and are sold with both a root access and a cPanel. It sells 3 dedicated server plans although there is a customization degree; the amount of disk space can tweak if an individual pays an extra amount.
back to menu ↑
JustHost Infrastructure
This web hosting provider does not publish uptime guarantee on their site, which is a major case among web hosting brands in this specific category. It also warns that a day could be taken to solve some faults, which every single should understand at all times if his website is business-critical. Whenever you see an amount of downtime that is excessive, you can cancel anytime. If by any chance you cancel, you will get part of the remainder refund on your hosting contract.
During the past, JustHost had a datacenter in Chicago. After the takeover, this seemed to have changed. Nowadays, it appears to have occupied a datacenter being used by a mixture of Endurance International Group brands.
back to menu ↑
Shared Hosting Packages
Due to the fact that JustHost, one of the best web hosting providers, has got some limits for storage space, MySQL databases and subdomains, this web hosting provider is confident that all its allotments are all sufficient for a majority of the customers. Unlimited data transfer is also offered by this provider, although this has something to do with the performance and speed of your website. One domain is also limited by the basic plan.
Computing usage and memory are what affects significantly the load time of a website. The provider does not notify an individual when a site is reaching the threshold. Also, your site can intentionally be moved, slowed, or an individual asked to upgrade his plan whenever they go over the resources.
Whenever one needs to know if his website is outgrowing a shared server from where it resides, one has the option of ensuring that he or she makes an upgrade to either of the two other plans. The upgrades include higher resource allotments and fewer limits, among other features.
back to menu ↑
JustHost Security
Website security is said to come from many sources such as secure shell (SSH) and secure sockets layer (SSL) which are features offered by JustHost hosting provider in its introductory shared hosting plan. The web host also makes sure that the servers are backed up, and the back up is available always in case something goes wrong. All you just need to do is to call the support team to gain access to them.
There are many website hosting providers who charge for this particular feature. JustHost includes site restoration as well as backup and in its plan. This service also uses solid-state drive (SSD) that is important in boosting the load times and also is responsible for reducing the risk of you websites experiencing downtime.
Just Host is said to be the only web hosting provider that doesn't feature antispam tools. This feature isn't of important in hosting successful websites; it's just a great way on how to improve the user experience. This site hosting plan has some raw access logs, which most hosts within the industry support. These logs allow one to glean an in-depth look at the individuals who are visiting your site.
back to menu ↑
JustHost Control Panel Tools
The shared hosting plan for a starter gives an individual a complete control over your site via cPanel which is the market standard in most of the website control panels. The tools layout is simple and uncluttered with a familiar interface.
JustHost hosting supplier also gives one the chance to create a website using some popular content management systems such as Drupal or WordPress or simply using the website hosting service's site builder. For those who need to accept credit cards or add a shopping cart, they are able to do so over a shared SSL that is offered by JustHost.
A free domain name is offered by the service during the first year after one purchasing a subscription. Also, it is possible for one to transfer domains for free right to the web host.
back to menu ↑
Help and Support
JustHost web host provider offers a 24/7 phone support majorly through live chats. The technical support does not offer email assistance due to the fact that there is no email address given for the technical support.
This company also offers a help center with articles to help people in knowing certain issues such as creating an email account and website, change of the primary domain, and also the use of SSH access. They also offer tutorials which help in giving a visual way of learning how to manage install WordPress, email accounts, redirect web pages, among other issues which are vital.
back to menu ↑
JustHost Pricing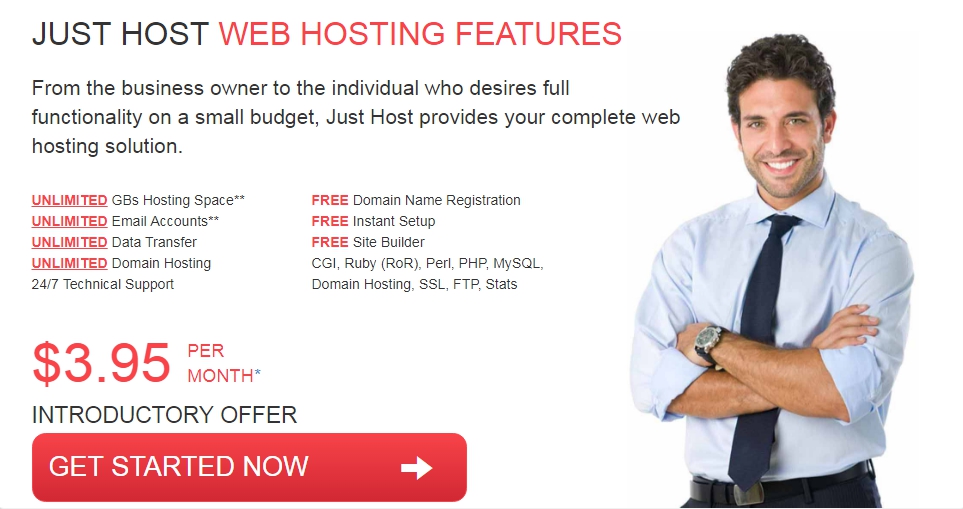 Just Host web hosting provider has got some good plans for long term durations which gets a beat expensive when taken for short durations. Due to the fact that JustHost offers an anytime money back guarantee, it is worth individuals purchasing one for a long term duration since depending on different needs in the future; one is able to get refunds.
JustHost offers three pricing plans as follows:
* 36-Month Plan at the cost of $2.95 per month
* 24-Month Plan at the cost of $3.95 per month
* 1-Month Plan at the cost of $7.99/month
back to menu ↑
Review Summary
To summarize the web hosting review, JustHost majorly focuses on web hosting needs for different customers. It seems to be more limited than any other company although it seems to exactly understand the procedure of creating and keeping a website to enable it to run smoothly and quickly within its limits.
Depending on the tastes and preferences of different customers, some will compare Just Host hosting company with other web host providers to see which is the best and make a judgment depending on the reviews and rating from past customers.
Fair Prices. Great Hosting Features
Affordable hosting plans, secure servers, top-notch 24/7 technical support and a wide range of extra features make hosting your website with JustHost web hosting service the logic choice.