Why Choose Private Internet Access VPN Provider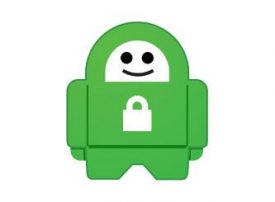 Benefits of choosing Private Internet Access VPN service provider
*Read our FULL review about one of the best VPN providers on the market: PIA VPN >>
PIA is a VPN company that makes plug and play style VPN applications that allow users to create a secure online connection, as well as 128-bit SSL encryption. Ideally, a VPN service protects users and companies from unauthorized monitoring as well as hackers. The VPN company was founded in the year 2010 and is based in US, though much of its audience is made up of full time travelers and expats. Within this period, the company expanded its market to both the US and Europe. Now, the company is a global leader in the industry. The company states it was founded by young and ambitious team members who saw a great opportunity in VPN industry, and the features they offer customers are certainly ambitious.
Price
The VPN company's price structure is arguably the best in the business, since they include no setup fees, a one-time charge, and no auto renewals. They offer three plans: a monthly plan, a six month term and a one year plan. All of these plans offer the same features. The monthly plan is available for $6.95 per month. A six month plan is available for $35. A one-year VPN plan is available for $39. The contract plans do offer additional savings.
back to menu ↑
Countries
PIA VPN provider offers 269 servers in 9 different countries around the world. Beside USA, there are other major city servers in countries such as Canada, the UK, the Netherlands, Germany, France, Romania, Finland and Switzerland. The VPN company also offers unlimited switches of servers, which is a nice feature, considering that some companies will charge for this option. Users can also choose their country of origin.
back to menu ↑
Protocols
The VPN company offers a variety of protocols to work with, including OpenVPN, PPTP and L2TP/IPSec. Customers can use these protocols to transmit and receive data securely, even when using public Internet connections such as WI-FI.
back to menu ↑
Customer Support
PIA is one of the few best VPN companies that offer phone support. The company offers support by phone 365 days a year, a rarity in an industry that is used to email correspondence. In addition to phone support, the company also offers an email address and competent correspondents.
back to menu ↑
Money Back Guarantee
PIA VPN does not provide a traditional no questions asked refund policy, unlike many other best VPN companies. The company states that all the sales are final and they are not under the refund policy. The VPN company also reserves the right to disqualify accounts (without refund) for individuals suspected of using the company for malicious purposes. In the event of simple customer dissatisfaction, a partial refund may be given.
*Read our FULL review about one of the best VPNs on the market: Private Internet Access VPN >>
back to menu ↑
Traffic
The VPN company offers unlimited bandwidth on all plans. It also offers protection from geo targeting, location identification, third party spying, IP address retrieval and ISP deep packet inspection. All plans have unlimited traffic possibilities. Some servers allow for torrent traffic while others do not.
back to menu ↑
Speed
The transfer speed is up to 100 Mbits on all hosting plans. Most users state that the PIA VPN service offers fast speeds, which essentially means that the connection is never slowed down by the encryption. The fact that the company has 269 servers, and the ability to switch without restriction, also helps to create more reliable connections. The VPN provider also offers suggestions on how to make Internet surfing and networking downloading faster: using OpenVPN is best for security, but for speed they say to use OpenWeb. The VPN company suggests that cell phone units work best with PPTP, and L2TP/IPSec.
back to menu ↑
Supported Devices
PIA VPN is supported by many modern systems, though the system must be capable of supporting L2TP over IPSec protocol. This means that you can use Android based mobile devices as well as iOS, which includes iPhones and iPads. Other devices that will work on the system include the Samsung Galaxy Tab, DDWRT, and most devices that work on WiFi routers. The company's software is plug and play based, which is a unique feature all its own. Applications that work with the software include Opera, IE, Firefox, Spotify, Hulu, Chrome, Safari and Dropbox.
back to menu ↑
Supported OS
PIA VPN provider works with big name operating systems such as Apple Mac OS X (10.4+), Linux 32-bit systems (Ubuntu 8.04+ 32-bit), and Microsoft Windows 2000, XP, Vista and 7. (Both 32 & 64-bit work) Most programs will work and no slowdown is reported.
back to menu ↑
Free Trial
The VPN company does not provide a free trial but you can try their service for a low price of 7$ one month. Many clients find it very lucrative as the price is one of the best in the VPN industry and it also one month gives you a good idea about the service.
back to menu ↑
Conclusion
Private Internet Access VPN service provider does not keep any logs of user activity. By default, the company only uses assigned IP addresses that are dynamic — they always change. There is also a NAT firewall option for additional protection. The customer service option by phone is a great feature and does establish the company as one of the best for new users, as customer service is always available and most installations are automatic. There are no real disadvantages to the VPN company that we noticed.
*Read our FULL review about one of the best VPNs on the market: Private Internet Access VPN >>