TunnelBear VPN Review & Comparison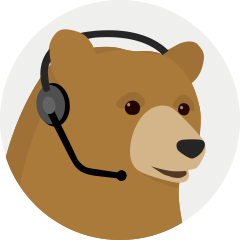 BEST VPN REVIEWS. Compare TunnelBear Virtual Private Network Provider

Needless to say, that in modern information era it's rather difficult to feel secure and private. Hundreds of government organizations and thousands of hackers are trying to interfere with your private virtual space. As a result, there appeared a notion of VPN (virtual private network) which has recently caved out a solid place on the Internet market.
VPN is aimed to hide a real IP address and location, and secure your data. Getting such protection, a user is able to block online tracking and experience a safe and anonymous net surfing. Besides, the websites, which are usually blocked, are also accessible with a VPN service.
Thanks to the number of useful functions a VPN market has been growing with a rapid speed. On the one hand, this process creates a large variety of best VPN providers which can offer different options to any client's taste. On the other hand, such diversity can cause serious problems while selecting a VPN.
Thus, in order to solve this tiresome task we try and analyze the most popular and the best VPN providers and offer you a short description of their work results. Let's read the VPN review.
TunnelBear VPN: Then and Now
We have devoted this review to TunnelBear VPN, which from the first sight has captured our attention with its cool and stylish website and a list of available options. Besides, a number of users advised it as a good VPN provider for devices with Mac OS and also one of the best VPNs for Canada. Consequently, we couldn't miss a chance to check its virtues ourselves.
TunnelBear VPN company was created by 13 smart minds which previously had been working in Microsoft, RIM, Goldman Sachs and Fixmo. The company was founded in 2011 in Canada, Toronto. Nowadays their staff is much bigger and you can get acquainted with it visiting one of their website pages. By the way, if you are eager to try yourself as a part of their team and have necessary skills, you can apply for one of the vacancies they have (for now these are positions of engineering and business co-ops).
Despite the small number of its server locations, TunnelBear is gaining more and more clients thanks to its fair prices, hefty security and a friendly customer support.
back to menu ↑
TunnelBear Plans and Pricing
TunnelBear has non-standard pricing plans. Here you won't find packages for 3 or 6 moths. Its pricing policy consists of 3 pricing plans, or better to say, 3 bears of different sizes. And it's not a joke as being a real "bear" VPN, Tunnel Bear VPN supplier saves its animalistic tradition in all the service details.
The first package is a cute "Little" bear which will surprise you with its FREE options. However, as it is the smallest size, be ready to face some restrictions. This "Little" bear plan offers only 500mb of free data every moth. We would call it a nice alternative to a standard free trial.
The second package is a "Giant" bear. Obviously, this plan is more impressive than the previous one and includes unlimited data. However, unlike "Little" bear, its "Giant" brother is not free and requires a regular monthly payment of $6.99. In a nut shell, it's a monthly package.
But according to TunnelBear VPN statistics, its "Grizzly" pricing plan is the most popular one. It is a subscription for the whole year which will allow you to save 40% of your money as it costs $49.99/year, i.e. only $4.16/month.
TunnelBear VPN provider accepts different payment methods including Cards (Visa, MasterCard, American Express), PayPal, Bitcoin and…jars of honey! And, again, it's not a joke though it is very likely to be so. TunnelBear is one of the most creative and best VPN services in their payment methods, and it has introduced a new and safe way of payment – jars of honey. So, if you are interested in this just contact with TunnelBear team and they will send you the current "Jar of Honey" to USD exchange rate.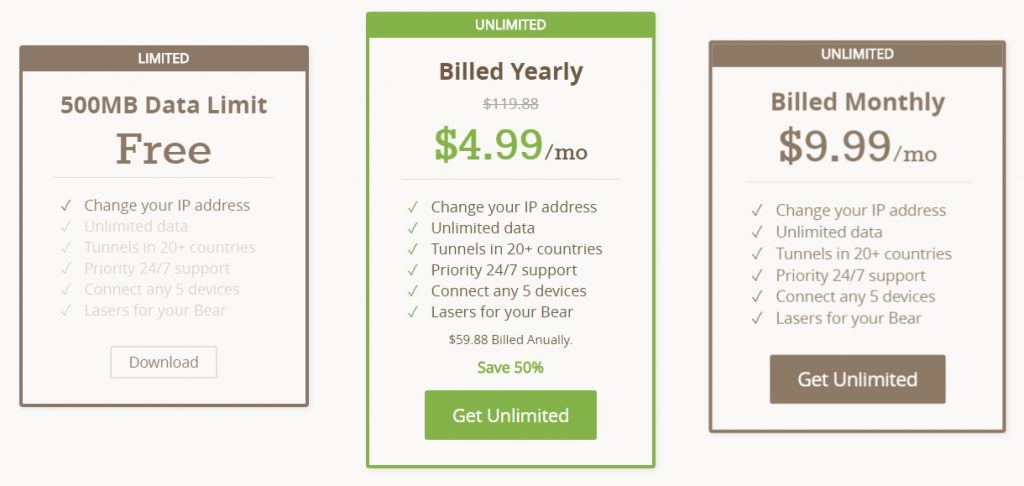 Users, who are not satisfied with TunnelBear VPN service, always have a chance to cancel their subscription following the guide written by this provider namely for such occasion.
back to menu ↑
TunnelBear Features
On the whole, TunnelBear has a set of the most popular and useful options a common VPN has. This provider encrypts its users' data making its transfer safe and secure. The Internet connection is also kept protected from hackers. Tunnelbear VPN supplier guarantees its subscribers anonymity during their virtual trip and access to the blocked web sources.
However, if you need a VPN for a safe torrenting we are very sad to inform you that TunnelBear does not support P2P file-sharing.
The server coverage you will find in this service isn't top-notch, but it can satisfy users, who need only those servers which are based in the 20 available locations, and are not ardent travelers to godforsaken places of our planet.
Besides, TunnelBear VPN service won't cause any troubles if you need to use several devices at the same time because it allows several simultaneous connections. It is also compatible with the most popular devices and their platforms.
As to its customer support, you have probably already guessed, that TunnelBear VPN friendly team is always ready to come in handy. So, if you have questions or doubts concerning some VPN issues, don't hesitate to ask for help as you will get it for sure.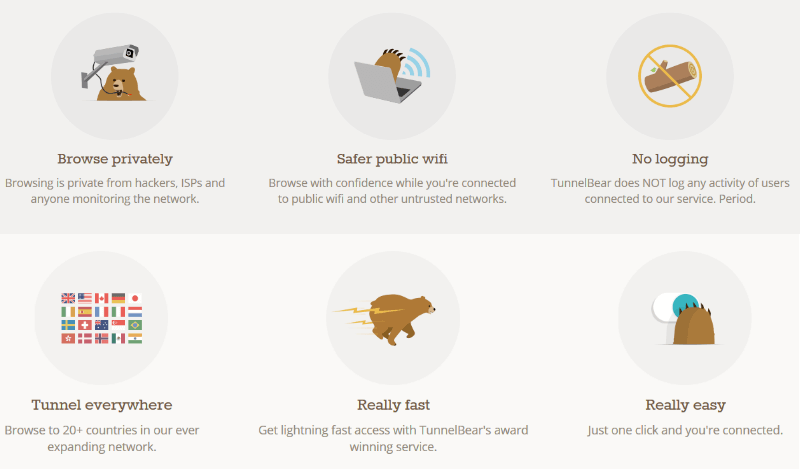 back to menu ↑
TunnelBear Security
To keep your Internet surfing safe TunnelBear VPN provider makes use of, as they call it, a "bear-grade" AES-256 data encryption based on OpenVPN protocol which nowadays is considered to be the most reliable. OpenVPN is used with Windows, OS X or Android platforms.
If you are the owner of iOS device, you will get IPSec protocol, which is more compatible with this OS. But it doesn't mean that the level of security you will get for iOS is worse. This platform also receives a military-high 256-bit encryption.
Speaking of the data authentication, TunnelBear provides SHA256 for OpenVPN and SHA1 for IPSec. As to the handshake encryption, there is an option of TLSv1.2, which comes together with OpenVPN protocol, and RSA-4096.
Though there is no NAT Firewall, TunnelBear VPN service company tries to prevent information leaks which make every user very vulnerable for the third parties.
"The TunnelBear client automatically ensures that all traffic from your computer, including DNS, is sent through the VPN tunnel as soon as it is established. There are no additional steps required to "enable" DNS leak protection."
GhostBear extension
Sometimes it may happen that it's impossible to handle a connection. For the most part the reason for this is you Internet provider which can detect the use of an encrypted communication and, consequently, block or throttle the connection.
In order to get rid of this problem we advise you to make use of GhostBear. Scrambling your VPN communication and in such a way making it more difficult to detect and block, this extension makes the encrypted data less detectable and visible to ISPs and government departments. GhostBear is compatible with all the operating systems (i.e. Mac OS X, Windows and Android) except iOS.
TCP override
This widget is great to make use of in case you find out your connection broken a few minutes after enabling TunnelBear, or if the streaming turns to be slow and choppy. TCP override impels TunnelBear to use a slower but more reliable protocol, namely to change UDP into TCP. However, this widget is available only for devices with Mac OS X and Windows platforms.
back to menu ↑
TunnelBear Privacy
Though TunnelBear is based in Canada, a country with its laws forcing all the communication providers to keep their users' data, it has found out a way to let its subscribers remain private during their online activities. With TunnelBear VPN your real IP address will be kept secret from websites, hackers and governments. As a result, all possible online trackers of advertisers, social media or any other companies will be blocked.
But let's come back to the question of TunnelBear VPN location. Despite the fact that this provider ensures you of a complete virtual anonymity, you shouldn't be careless and it's important for you to get acquainted with all the details of TunnelBear privacy policy.
The team of this VPN provider states that they try to collect the minimal amount of information required to operate their service. Note that this data minimum involves the account user data, operational data and some operational privacy data. Fortunately, TunnelBear VPN service carries a transparent privacy policy, therefore you can learn more about the data used by this provider in its privacy policy section.
"Vigilant" widget
This option is aimed to keep your location and information private during those several seconds of TunnelBear VPN connection and reconnection. In order to prevent any data leak in case of sudden and unpredictable TunnelBear connection drops, "Vigilant" feature will automatically reconnect as soon as it detects the Internet connection again. Now this option is available on Mac OS X and Windows OS.
back to menu ↑
TunnelBear Locations
TunnelBear VPN cannot boast of wide server coverage but it has been working hard on this issue. Only for the last 2 years it managed to add 10 locations into its list and now Tunnel Bear VPN provider offers servers in 20 countries all over the world. This list includes: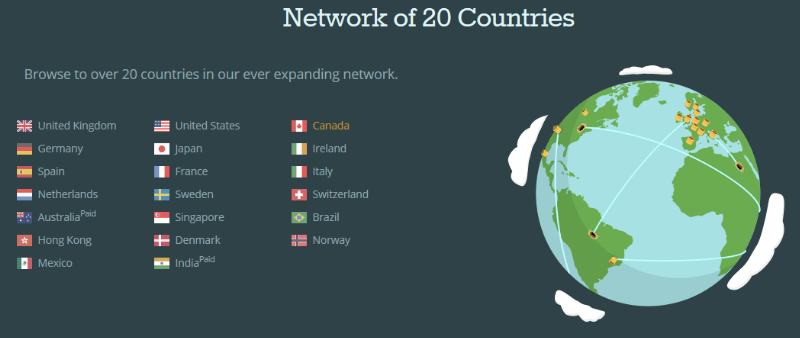 back to menu ↑
TunnelBear VPN Compatibility
Devices of different types and with various platforms are compatible with TunnelBear VPN. This provider works on Mac OS X, Windows, iOS and Android. It is also available on Smart TVs, Apple TV, Chromecast, Roku and others.
back to menu ↑
Installation Process
The TunnelBear client is easy to use and doesn't require any special knowledge. We tried it on one of the platforms, namely Windows, and can assure you that the installation process is really both fast and simple. All you have to do in order to succeed in it is to follow the steps you will see on your screen.
As you can see, firstly you go throw a standard procedure any program installation has – you get acquainted with Terms of Service and, in case you accept them, choose "I agree" button.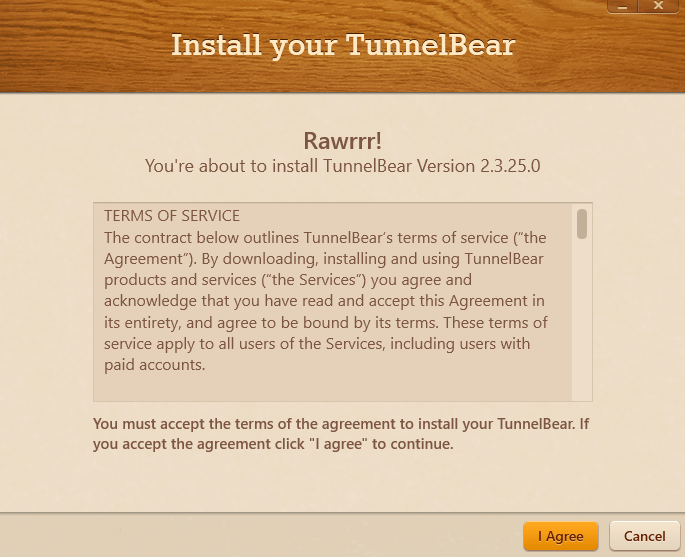 Having made a positive decision in the previous step, you go to the next stage – creation of your account, or logging in the one you already have.
Note that creating a new account you will have to confirm your email address.
So, TunnelBear VPN is installed and here your first start comes. In order to avoid any misunderstandings in its use, TunnelBear team has worked out a short but informative guide which helps to avoid some technical stumbling blocks.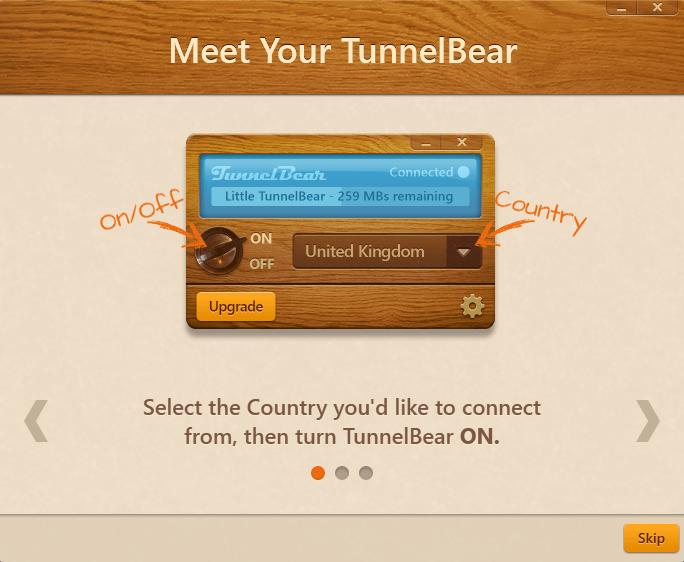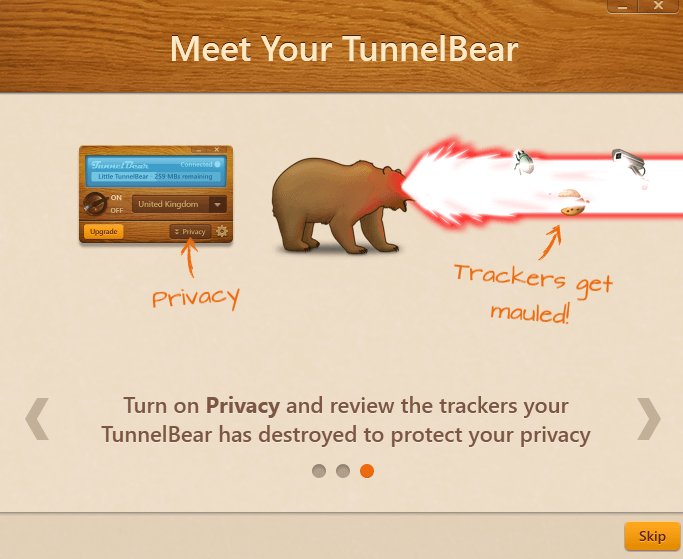 By the by, the general look of TunnelBear VPN interface is rather simple and you can just count on your intuition which will lead you while making use of this top VPN service.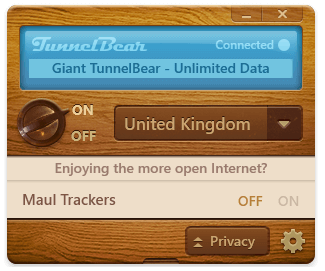 You can also choose or change the TunnelBear options you like and need for more effective VPN functioning.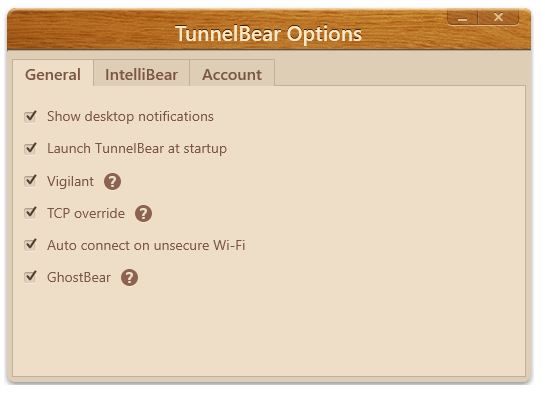 Among them you can find a renowned split tunneling option, too.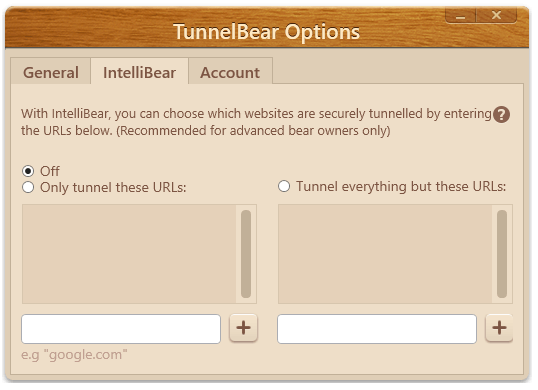 back to menu ↑
TunnelBear Performance (Speed, DNS and IP Leak tests)
Windows VPN client
First of all, we decided to test "Little Bear" and check its technical side. To be honest, we were upset to find out that 500mb of free data is enough only for 15 minutes of VPN testing. In fact, it can be called the shortest free trial we have ever met. Well, of course it's much better than nothing, but there is no doubt that this plan is definitely not suitable for a monthly usage.
As to its technical side, IP leak test showed good results.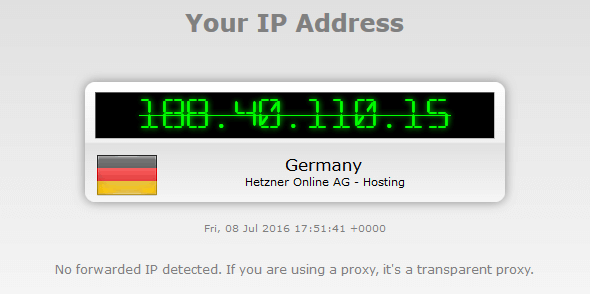 DNS leak test manage to bring the same positive impression as the previous one. Using Windows client during our test we have note found DNS leaks.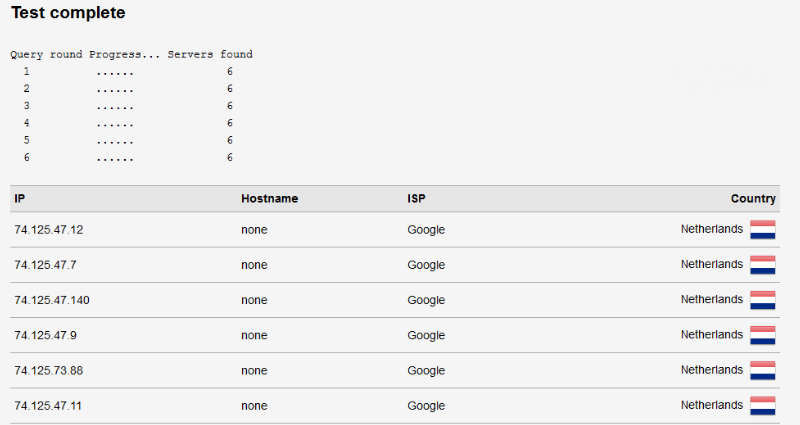 Choosing "Little Bear" plan, do not expect to get a supersonic speed. Our speed tests showed the average results.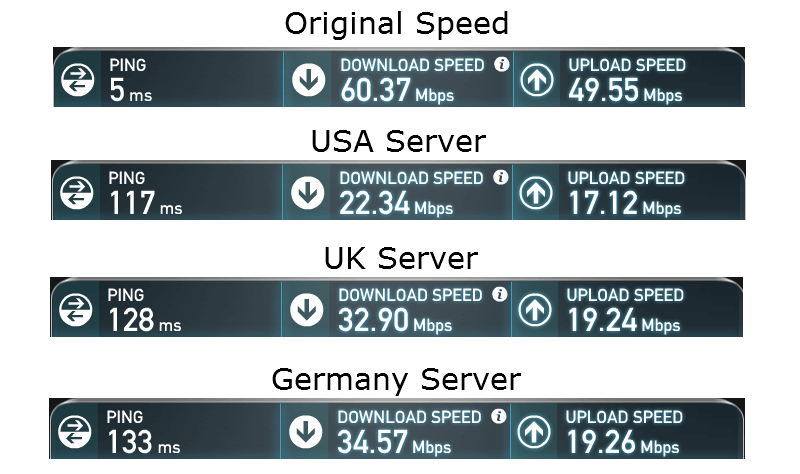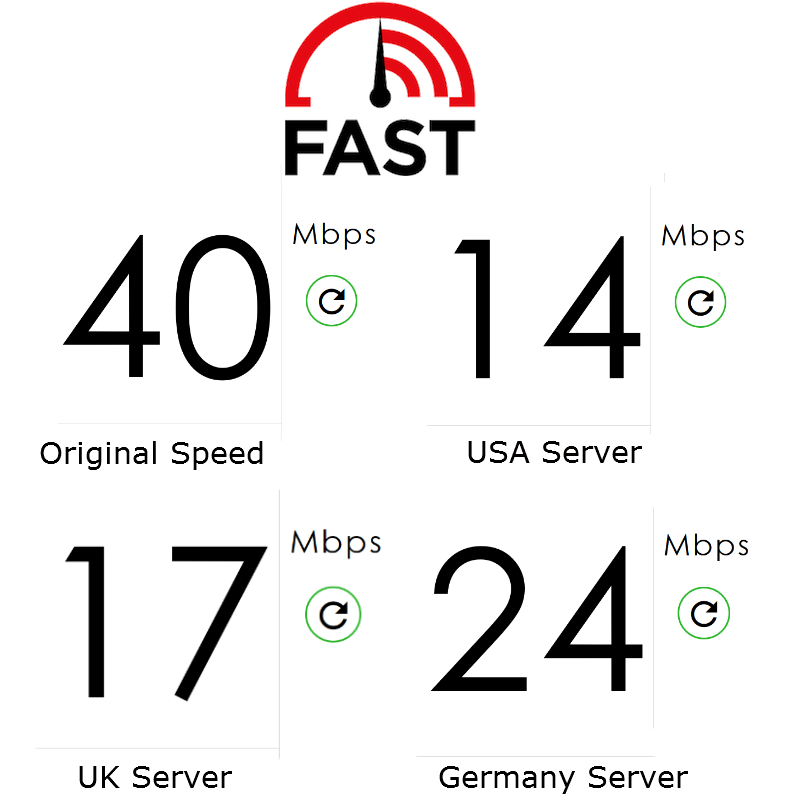 After getting acquainted with "Little Bear", we tested the prepaid subscription and the speed test displayed worse results .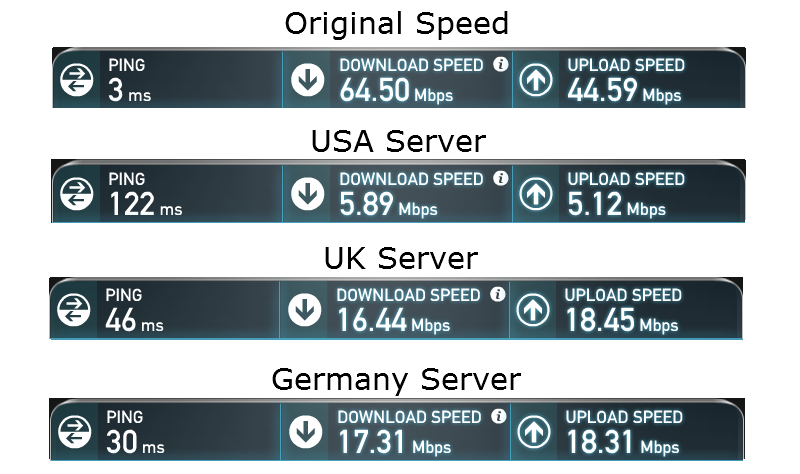 It's a pity, but we can't blame some external factors for this as the speed tests were led during different days and different PCs.
iOS VPN Client
However, not everything is as bad as it may seem to be. We checked TunnelBear iOS app and were pleasantly surprised to get great results.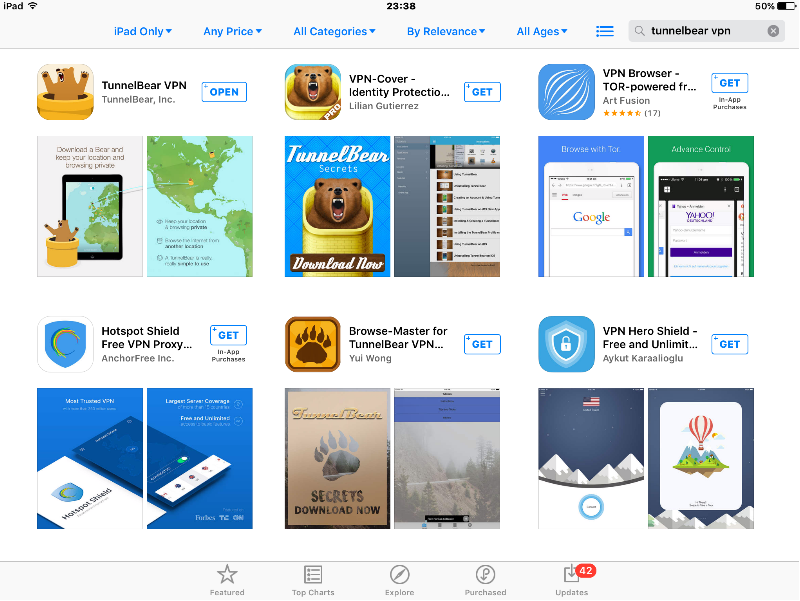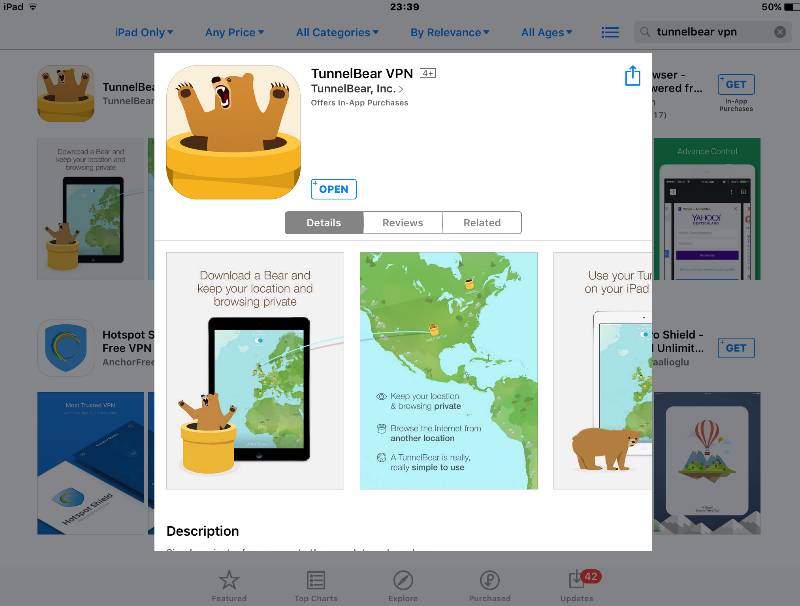 Here you can see how the client looks like – rather cute, isn't it?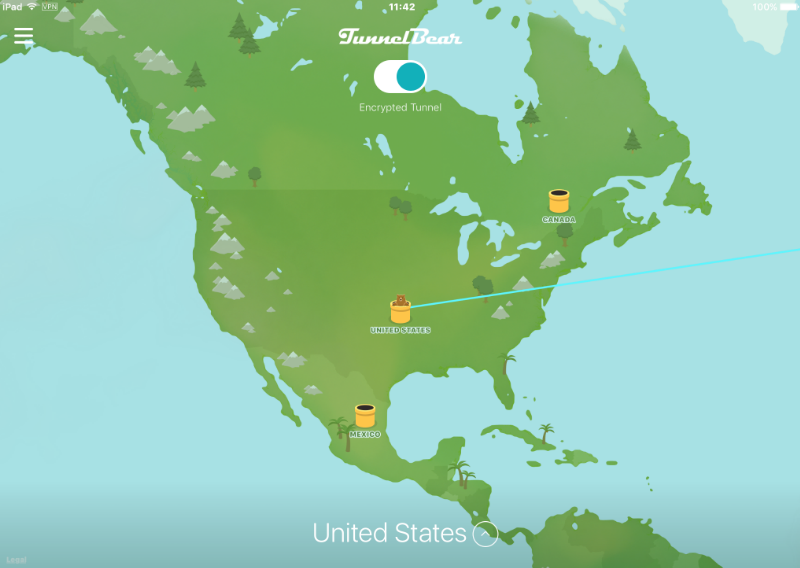 As to the speed test, it was just amazing – the exact opposite to Windows VPN client.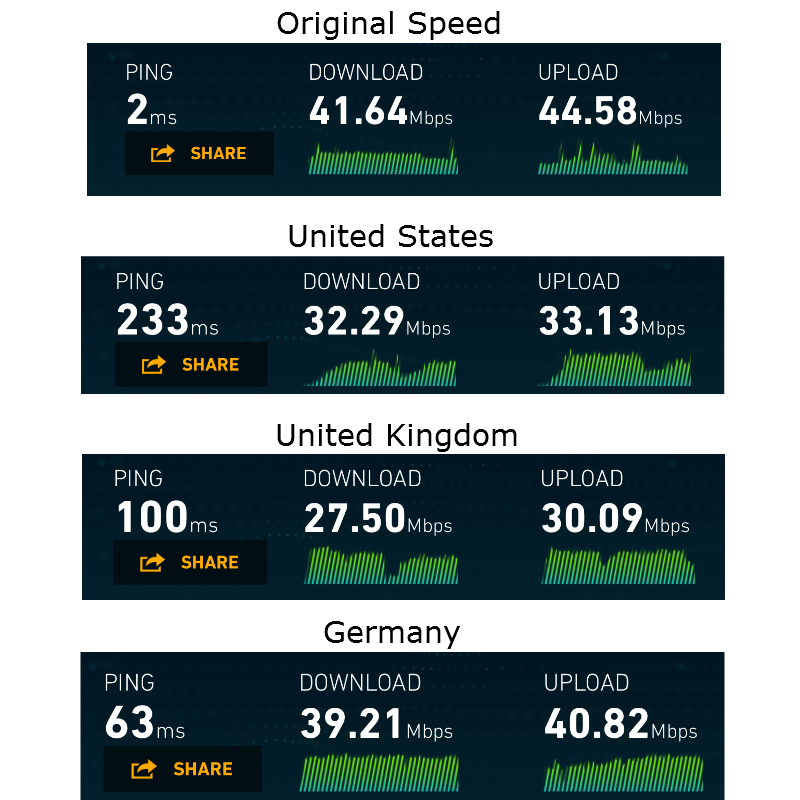 Also, we didn't find any DNS leaks.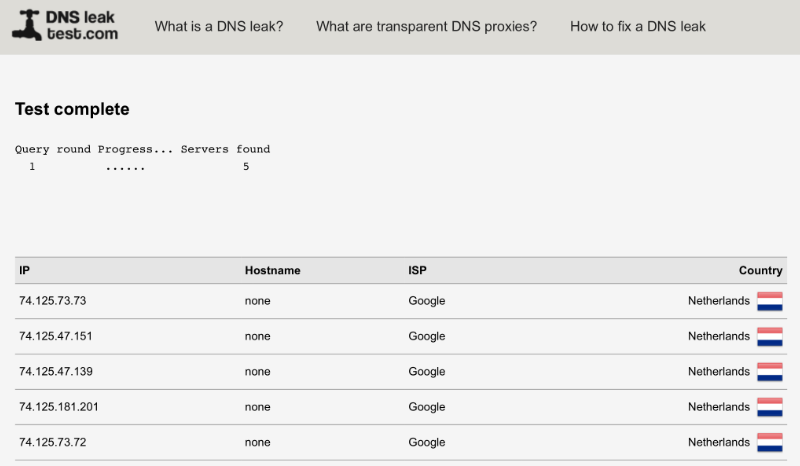 We don't know why, but the iOS app and Windows VPN client have completely different results. What we can say for sure is that the first one is definitely much more reliable than the second one.
Browsers Options
You can also put TunnelBear protection in one of the available browsers – Chrome or Opera and have more protection getting your web browsing data encrypted. TunnelBear for browsers works on all the OS supported by Chrome or Opera.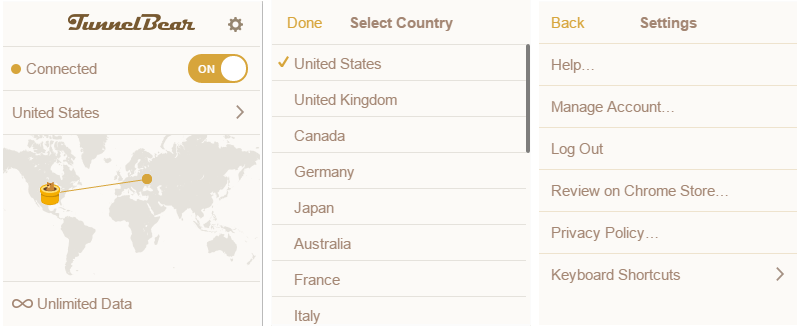 back to menu ↑
TunnelBear Support
To get a solution of your problem, you can contact the support team of TunnelBear VPN, i.e. a "Support Bear". Though there is no Live Chat, but this provider makes it possible to send an email for both users and potential clients. (VPN Unlimited doesn't have such option, for example). Of course, the answer may be not as fast as you would like it to have, but you will get it within 24 hours for sure. Besides, TunnelBear has a good Help block on its website which includes different categories.
back to menu ↑
Website
TunnelBear VPN has got a stylish website with completely new and fresh view on the VPN service. Their parallel with bears creates a friendly atmosphere which you can feel from the first visit to their website. Its layout is quite informative and logical what makes the acquaintance with this service easy and pleasant at the same time.
back to menu ↑
Review Summary
Too summarize the VPN review, TunnelBear VPN is one of the best VPN service providers which definitely stands out in the great variety of modern VPNs. This top VPN service attracts with its style and general approach to the notion of a VPN service. It has an approved "bear-grade" security which will protect any of your online steps from the outsiders' attention. Its location list isn't long, but it has been extending all the time what testifies the provider's constant improvement.
Speaking of cons, whether we like it or not, VPN location in Canada isn't as reliable as in Panama or the BVI.
Pros
AES 256-bit data encryption
5 simultaneous connections
Bitcoin payments
Fast
Easy to Use
Cons
Based in Canada
No P2P
Slow Windows VPN client
Add to compare
Trusted VPN For True Privacy
Always on. Set to launch at startup, stay connected and don't worry about re-connecting on restart. Vigilant mode. If your connection gets disrupted for any reason, TunnelBear will block all unsecured traffic until it's safely reconnected. No logging. Closest tunnel. Secure.