Choosing The Right VPN Service Provider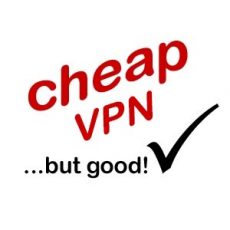 How to Choose The Right and Cheap VPN Provider
You likely already know what a VPN (Virtual Private Network) is, what they can be used for and how to find one. That last part is more difficult than you probably realize though; because there are so many of them out there, actually choosing one can be difficult and finding the right VPN provider is even harder.
Being number one is obviously big business for the providers that throw their hats into the ring, and they all claim to be the best when advertising their wares. Obviously, they can't all be right but it can be confusing; how can you separate the wheat from the chaff?
There are lots of things that you need to consider when looking at best VPN service providers, and deciding which one to choose. The problem is, users very often are looking at the wrong things when deciding providers.
A few of the things people ask themselves when searching for a provider are:
Which service is cheapest
Which has the most servers
Which VPN service is the most feature rich
Which one appears on the front page of search results
While valid questions, some more so than others, they are not always the questions that we should be asking. Instead, for many people, the questions being asked should be:
Who offers the best security (and/or anonymity)
Is this provider trustworthy
Does this provider have a smartphone application (this can make life much easier in some cases)
What is technical support like
Cost aside, which service offers the best value
Depending on individual needs or the needs of the business, the above are the more important considerations but where does price point come into it? The first list mentions price but only in terms of which is cheapest, or even free.
Cheap VPN is not always the best option, but that being said the same is also true of expensive services. Cost does not always equal quality, at either end of the spectrum.
Free VPN is Not the Same as Great Value
One of the biggest misconceptions people have about services like VPN is that bigger is better, more expensive is the same as best quality services. There are plenty of great and pretty cheap VNP services in the world that don't cost an arm and a leg – Google, for instance, offer some superb services totally free (storage, office software etc.). It could be argued that Google is big enough to do this, but it is all about scale.
Any company that offers up its services for free is getting something out of it, that's just how business works. With
Google, their free services are funnel to paid VPN services – they hope you will upgrade, and many do. Other service providers work in a similar way.
When it comes to free VPN providers, that claim their services are free forever' or similar, you need to ask yourself, "what are they getting out of it?" because there is an incentive for them but the question is, what?
There are two things that free providers have in common, two things that should keep you away:
Speeds are severely limited, a problem if you expect more than light use
Extensive logs are kept by the VPN provider – what happens to these logs can vary, but don't be shocked if you start receiving telesales calls because your browsing history has been sold!
back to menu ↑
Expensive Does Not Mean Great Service
The more expensive VPN providers out there generally do a good job and are very upfront about their logging policies – if
they log at all – and are considered more trustworthy. Is this always the case? Certainly not, but expensive does mean high quality, secure and trustworthy… Doesn't it?
The truth is, there are many low and mid range VPN service providers out there that provide similar assurances and very often they actually do it better. Smaller teams can mean cheaper more personalized VPN service; something that seems to always get diluted the larger a company becomes.
So long as a provider is able to tick certain boxes, there is little to separate the cheap from the expensive so why would you choose the more expensive option? You wouldn't do it in any other setting, usually, so why with your VPN options?
back to menu ↑
Always Consider the Security of the VPN Provider
Another of the larger mistakes people can make is assuming that all top VPNs are just as secure as each other. Nothing could be further than the truth. There are several things to consider when it comes to any provider:
Geography
Logging
Security
back to menu ↑
Geography
This may sound odd, but you should always look at where the provider and its servers are located. A VPN provider based in the United States for example is subject to US law and they are obligated to over data if requested to do so by law enforcement. Data security and privacy is important, even if you store nothing more innocuous than recipes for apple pie – why bother with VPN at all, otherwise?
back to menu ↑
Logging
As mentioned, logging procedure is an important factor. Make sure you know what your provider's policies are. If
privacy and security is particularly important, then you should look at providers that don't keep logs at all. Even if law enforcement requests data, there is nothing to hand over if there are no logs.
back to menu ↑
Security
Although VPN service is in of itself secure, in the sense that it protects from eavesdroppers, it does not protect from things like malware. With that being the case you still need to be careful about which websites you visit, what files you download/share etc. There are providers that offer NAT Firewalls however and these are useful for larger organisations and networks.
While people still equate VPN with total security, there will always be providers that try to take advantage of that
misconception. Conversely, there will also always be those providers that do the same by offering much more than is needed and using this to justify their high prices.
By asking the questions posed here, and knowing what answers you need to hear, you will be in a much better position to choose the best VPN provider that suits you, your needs and your budget. In fact, you will probably be very surprised at how much you will save yourself by doing things this way!