The Benefits of Using a VPN with Your Business VoIP System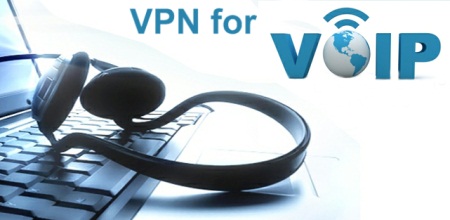 The Benefits of Using a VPN
To understand the benefits of using a VPN with your business VoIP system, we first need to take a close look at the specifics of VPNs and VoIPs. Understanding both of these software tools can help you gain a better view of why you need to integrate the two together.
Understanding VoIPs
VoIP stands for voice over internet protocol. There are two main types; residential VoIP, for home use and business voip, for professional use. To use a VoIP system, you must deploy both software and hardware. When using this type of system, you can carry out communications using the Internet rather than through traditional methods of communication, such as landline phone calls.
back to menu ↑
Understanding VPNs
When you use a VPN, you are creating a safe platform to transfer various types of data. This platform allows you to transfer the data using both a private and public network. Most times, the data is transferred over the Internet. There are advanced encryption protocols used to make sure the tunneling you are using for data transfer is safe and secure. One of the most notable benefits of a VPN is that it can be used even if you have firewalls and antivirus software installed.
If you still don't understand exactly what a VPN is, you should think of it as a private network of computers. The data that you are transferring will go through these computers and remain completely safe and secure. Even when users of your VPN connect to unsecured home networks, you can rest assured the data will be secure.
One of the most notable benefits of a VPN is that it allows workers to connect to office networks even when they are out of the office; this can boost worker productivity because they won't have to be at their place of work to access pertinent information.
back to menu ↑
Combining VoIP and VPN
When you combine a VoIP system with a VPN, you are not only making your VoIP calls more secure but many users of this type of technology report they enjoy a better quality of calls. When communications go through a VPN, they are able to travel much faster because of reduced bandwidth traffic.
back to menu ↑
Why Do VoIP and VPNs Work So Well Together?
When using VoIP, data is transmitted in a digitized manner using various voice packets. When a VPN is added to VoIP, this means the voice packets are transmitted using enhanced encryption. The process starts by first turning analog voice data into a digitized form. The voice packets of digitized data are then encrypted using a variety of Internet protocol security measures.
Once the data has passed through authentication checks, it then passes through the VPN tunnel to its final destination. Once it arrives at its final destination, a VoIP router will decode the data and convert it back to an analog version.
back to menu ↑
What Are the Advantages to Using a VPN In Combination With VoIP?
A VPN acts as a safety net for your business VoIP communications. Below are the top two advantages to be gained when implementing VoIP and VPN systems together:
When VoIP data transfers take place through a VPN, ISPs will not recognize them as voice packets that stem from a VoIP session; this means ISPs will not restrict the bandwidth through which the communications travel. This leads to a faster flow of communication as well as clearer quality.
Also, communications going through VPNs are readily given first-class treatment when going through routers because they are viewed as more secure. This further enhances the speed and quality of the communications taking place.
back to menu ↑
Considerations to Keep In Mind
The number one consideration to keep in mind when combining VoIP with a VPN is that extra processing power will be needed. If there are any delays taking place over 150ms, this can lead to problems. Also, the stronger the form of encryption that a VPN is using, the more time it will take for the communications to be completed. With this in mind, a VPN accelerator may prove to be of the utmost value.
When using a VPN accelerator, you will be offloading your encryption processes. Also important to keep in mind is that if you choose to use a hardware-based VPN solution, this can greatly reduce any issues that you are experiencing with latency.
back to menu ↑
The Takeaway
If you are using VoIP for your communications, you should definitely look into the benefits to be gained by combining these communications with VPN software or hardware.