How to Choose The Best VPN Provider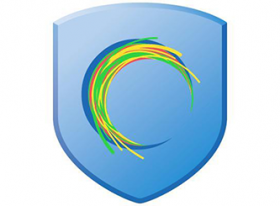 How to Choose The Best Cheap VPN Provider
In today's mobile, global society, it is more important than ever to protect your personal information. Even a quick check of an e-mail on your tablet or smart phone while standing in line for coffee can compromise your passwords, private documents, home address and a host of other personal information. Using the top VPN service to encrypt your e-mail and internet activity is the best way to protect yourself and your personal information.
What Is a VPN?
The acronym VPN stands for virtual private network. A VPN works in much the same way as a wide area network (WAN), but it uses an inexpensive public network such as the internet rather than an expensive private network. A host computer or mobile device can send and receive data using a VPN as if it were functioning on a private network by establishing a dedicated connection, using tunneling protocols such as encrypting data. When you use a VPN, you can be assured that your information will be kept confidential. Even if someone was able to hack your transmissions, the hacker would see nothing but encrypted data which would be undecipherable. Basically, a VPN protects everything you do on the internet from prying eyes, including:
– Torrent downloads
– E-mail transmissions
– Web browsing
– Geographic locations
– Instant messages
– Third party programs
While it may sound complicated, using a VPN is quite simple. The software is easy to install and can be turned on and off with the swipe of a finger on a mobile device or the click of a mouse on a laptop.
back to menu ↑
Top VPN Service Providers. Choosing the Best of Them
One of the biggest challenges that most of the businesses and corporate firms face while selecting the best VPN service provider is – they find it hard to determine some basic factors that can make them select one over the other. Apart from pricing plans and bandwidth, there are a lot of other factors that you must consider in order to ensure that you've selected the correct business service provider for staying connected with your clients and business stakeholders. In this article, you'll read some of the basic as well as advanced parameters that you must consider before signing a VPN servicing deal.
1. Inquire About the Protocols They Support
It is highly imperative to consider that not all VPN protocols are equal as each one of them has different features and advantages attached to them. Some of them may offer high levels of security, while the other might just focus on low processing overhead. Some may use weak encryption and lack the speed, while others may surpass the open security audits with great ease. Therefore, to ensure that you've selected the best VPN service provider, just enquire about the protocols they support and then make a wider choice.
2. Ask About Number of Servers They Have and Their Locations
You may get surprised to know users looking for best VPN services to access US media sources without geo-blocking must never take services from VPN providers having servers located in Africa and Asia. But this is true. You must for service providers who own diverse servers in multiple countries to ensure that you never rush out of signals and stay connected to others for a longer time. Check the server locations, geographical restrictions, and location aligns to get the maximum out of your VPN connection.
3. Put Questions About Log-Keeping
It is agreeable that most of the VPN service providers won't keep any logs to ensure user activity, but not all are same. It is important to ask what sort of logs your service provider is keeping, how it is useful of them, and in what ways it will be used to ensure that your activities and data stays safe, even if the provider is applying any sort of log-keeping techniques on the server.
4. Speed of VPN Connection
It is usually fast or slow based on your proximity to location of server and is also related to the speed offered by your own ISP. You are recommended to read online reviews and find what people are saying about it. Waiting 10 seconds or more every time you open a webpage will be quite annoying. The speed may be the most significant aspect in selecting a personal VPN provider.
5. VPN Account Setup Procedure
Several VPN setups require the configuration or installation of more or less complex application, while many do not require such setup and are simple to follow.
6. Is the VPN Provider Offers the Best Service?
The reliability means the stability. You need to make sure that the service you choose works all the time. Get to know the duration of any downtime. Also, find out how often the downtime occurs. You cannot feel good if your VPN gets disconnected every few minutes.
7. Limit on Bandwidth
It means the traffic offered. Several service providers offer 5.0 to 20.0 GB in a month while some offer the unlimited bandwidth. You must go with an unlimited one if you're a big of P2P.
8. The Technical and Customer Support
You might encounter issues with the personal VPN you use or a loss of server; for any such issues, you are going to need the technical help. Make sure that the technical support of the company is tech-savvy enough to assist you with all such problems. Also, see that the support members are proactive, polite and prompt.
9. Cheap VPN Price
Once the above criteria have been checked, compare the VPN prices of the VPN providers and choose the most suitable one for you. Remember, the most expensive one doesn't always have to be best one. You must compare prices and features altogether. Very often the rather cheap VPN providers offer pretty good services. It will be best for you to get help from a good VPN user reviews website that will usually offer ratings and customer reviews for all the known providers
back to menu ↑
The Bottom Line
A virtual private network will keep you anonymous by hiding your real IP address and protect your personal information by encrypting your internet transmissions. Whether you are using the internet for business or at home for pleasure, it makes sense to use a VPN. Follow the above factors to select the best VPN service provider.