Avast SecureLine VPN Review & Comparison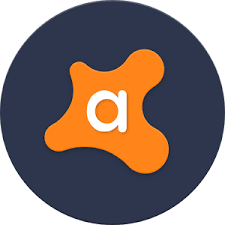 BEST VPN REVIEWS. Compare SecureLine Virtual Private Network Provider

About Avast SecureLine VPN
For the last few years, an issue of Internet privacy and security has been in the spotlight. This problem has occurred as a result of a conflict between the net users and outsiders – hackers, ISPs and governments.
All users have been striving for anonymity of their online activities, while the leading governments of the world have been adopting new laws which allow them to access the users' database.
Consequently, there was created a tool which could help users remain safe and private despite the laws, hackers and other snoopers. The case in point is a VPN.
A virtual private network prevents exposing of personal information and protects from malicious websites, malware and hackers' attacks. Besides, it also hides users from the government peering eyes.
The market is full of the best VPN services which differ in options, their quality and pricing policy. Usually, VPN providers are independent companies which work only in this direction. However, you can also find VPN services which are branches of some giant firms with a solid position on the market. A bright example is Phantom VPN – Avira product. Let's read the VPN review.
Avast: then and now, or a long way to SecureLine VPN
SecureLine VPN company is also a product of a renowned Czech company Avast, which like Avira gained its popularity thanks to an antivirus program. Avast was created by a researcher of Prague's Mathematical Machines Research Institute, Pavel Baudiš and his colleague, Eduard Kučera.
An impact to their collaboration was the appearance of the Vienna Virus that resulted in ALWIL Software cooperative, which released the first Avast antivirus. In two years after the Czech coup d'état, they managed to found a company with headquarter in Prague.
In 1996 Avast antivirus won Virus Bulletin's VB100 awards in all testing categories. Note that Virus Bulletin magazine is considered to be one of leading independent authorities on computer security. In several years Avast opened its online store and in 2004 it got the first million of users.
In 2015 Avast presented the world its new product – SecureLine VPN service. Nowadays this company with more than 230 million of users has its offices all around the globe – in the USA, Germany, China, South Korea, Taiwan, Beijing, Hong Kong and Seoul.
back to menu ↑
SecureLine VPN Plans and Pricing
Though Avast homepage informs customers only about two available plan options – free VPN and annual packages, in fact, it has bigger plan diversity.
SecureLine VPN offers a 7-day free trial for PC, Mac, Android, iPhone and iPad. A licensed version of SecureLine VPN is available only for PC and Mac, which also include special offers for owners of iOS and Android devices.

Having decided to buy a PC licensed package, you will surprisingly find out that an annual package isn't the only option SecureLine VPN has. You can choose a plan for 1 month, too. But if you are a true Avast SecureLine fan then you can have a plan for 1, 2 and even 3 years.
A monthly PC package costs $7.99, but note that it doesn't allow to choose a number of devices. But packages for 1, 2 and 3 years include such option. In this case, the price will change according to the quantity of devices you choose.
Mac owners should know that there in no option of choosing the number of devices. Mac package doesn't have a plan for 3 years, but there are Android/iOS special offers.
The payment methods include Credit Card, PayPal and Wire Transfer options. It's important to underline that whatever way of payment you choose, it's necessary to provide SecureLine VPN servive with such personal information as a country, address, zip code, your first and second names, and email.
If you are buying Avast VPN for a company you will get two more additional fields to fill in – a company name and its phone number.
back to menu ↑
SecureLine VPN Features
SecureLine VPN supplier is aimed to provide you with protection from hackers and Internet service providers (ISPs) control even while using public Wi-Fi hotspots in the cafes or airports. Avast VPN encrypts your incoming and outgoing data making it invisible to sniffers.
According to the company policy, they do not keep any logs of users' online activities making it impossible for third parties to get this kind of information.
With its servers spread all over the world, SecureLine VPN provider allows accessing geo-restricted websites any time and anywhere you want. It also provides users with an appropriate speed for playing games, watching videos or downloading files of different sizes.
back to menu ↑
SecureLine VPN Security and Privacy
Unfortunately, SecureLine VPN service doesn't provide its users with privacy policy information or details about this VPN security system. All we know about it is that SecureLine VPN doesn't keep users' logs but, of course, it isn't an indicator of full privacy. Lots of VPN provider keep connection logs for a certain period of time and allow access to them for the third parties in case of legal inquiries.
Note that SecureLine VPN company doesn't support Bitcoin payments. All other ways of payment like Credit Card or PayPal require at least such personal information as user's name and address.
Nevertheless, SecureLine VPN provides access to the Internet sources, which can turn out to be blocked because of some geo-restrictions (Hulu, Spotify, Twitter, Facebook, BBC iPlayer, etc).
We have also checked this VPN for DNS leaks at www.dnsleaktest.com and were somewhat disappointed to find out some servers which belong to our real ISP. In a nutshell, these DNS requests were transferred to the outside servers which belong not to SecureLine VPN, but Google.
On the one hand, the information sent through these servers still remained encrypted by SecureLine VPN. But on the other hand, there was a chance to get attacked by hackers of the local network.
Thus, it would be much better if Avast SecureLine VPN supplier used its own DNS servers to prevent any danger of information leaks.
By the way, SecureLine VPN makes use of AES 256-bit encryption and three main types of protocols – OpenVPN, PPTP and L2TP/IPSec.
back to menu ↑
SecureLine VPN Locations
On the whole, subscribing to SecureLine VPN service, you will get access to servers in 19 locations all over the world. You can see the full list of locations below.
North America
Canada (Montreal, Toronto)
United States (Chicago/Dallas/Miami/New York/Salt Lake City/San Francisco/Seattle)
Mexico (Mexico City)
Europe
Czech Republic (Prague)
Germany (Frankfurt)
Italy (Milan)
United Kingdom (London)
Netherlands (Amsterdam)
Poland (Warsaw)
Spain (Madrid)
France (Paris)
Finland (Helsinki)
Asia
China (Hong Kong)
Japan (Tokyo)
Singapore (Singapore)
Russia (Moscow/St. Petersburg)
Turkey (Istanbul)
Other World
Australia (Melbourne)
Brazil (Sao Paulo)
back to menu ↑
SecureLine VPN Compatibility
Compatibility level of this provider is really good. SecureLine VPN supports such platforms as Windows XP or later, Linux, iOS, Mac OSX and Android. Windows and Android devices are provided with OpenVPN protocol, while Mac and iOS platforms have got IPSec.
To make your net browsing safer, Avast advises using of Chrome Internet browser, which supports such devices as computers, phones and tablets. As to the platforms, it is available for Windows, Android, iOS, Mac OS X 10.9 or later and Linux.
When you start installing Avast SecureLine VPN you will see a short guide about all peculiarities of this top VPN provider.
Avast VPN client is very simple, and that's great because you won't puzzle over how to make use of it.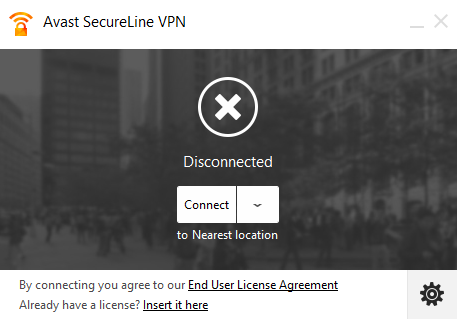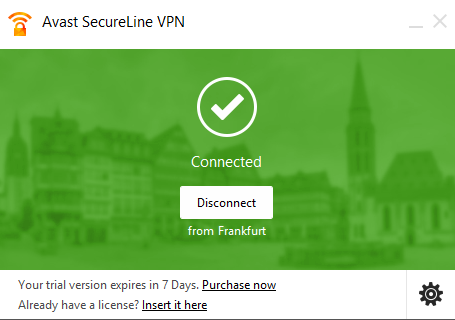 Still, we should admit that there aren't almost any available settings.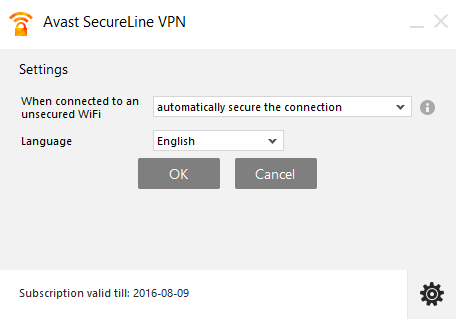 iOS VPN client
In fact, it has much better design than Windows VPN client (tested for installation process).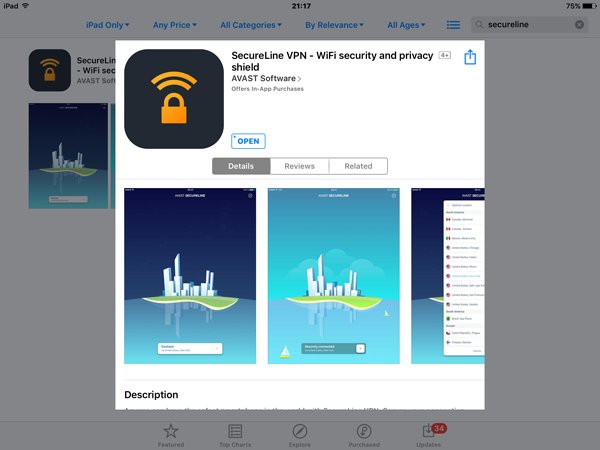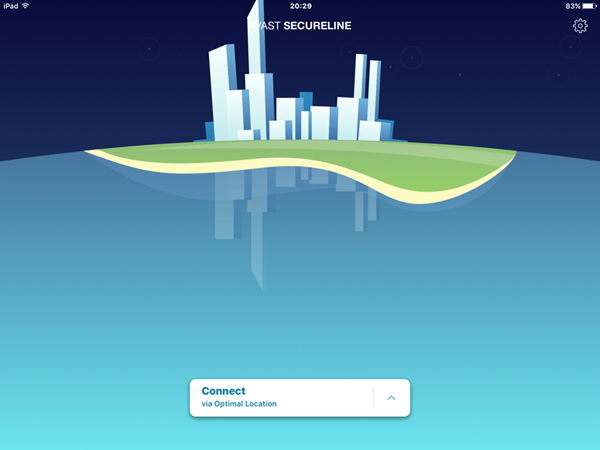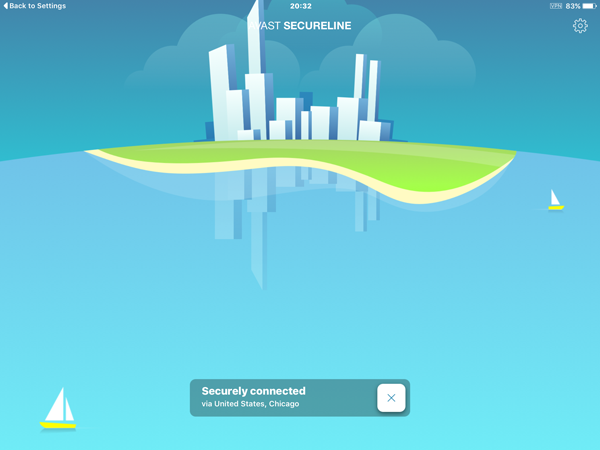 You can choose a server you need from the list of available locations.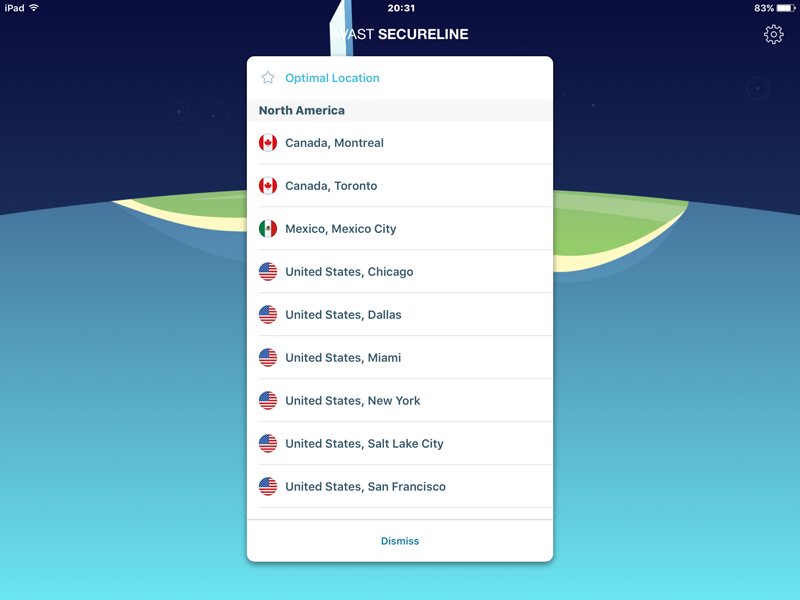 back to menu ↑
SecureLine VPN Speed and Performance
In essence, SecureLine Company didn't impress us with its speed. The test results were good only for uploads.
iOS Client Speed Test Results: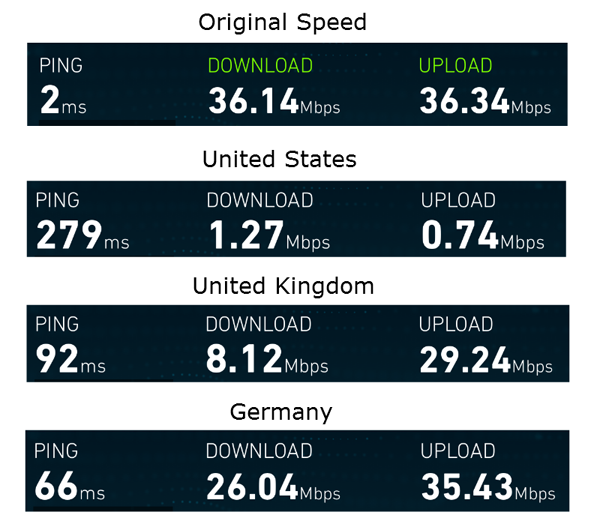 SecureLine iOS DNS Leak Test Results
Fortunately, there were no DNS leaks. So, you can be sure that your data won't be exposed to third parties.

All other Avast VPN clients, as well as iOS, didn't show any IP or DNS leaks.


SecureLine VPN PC Client Speed Test Results:
As to the speed, we have got controversial results. The general test showed rather low speed on different servers. US server was very disappointing and you can see it.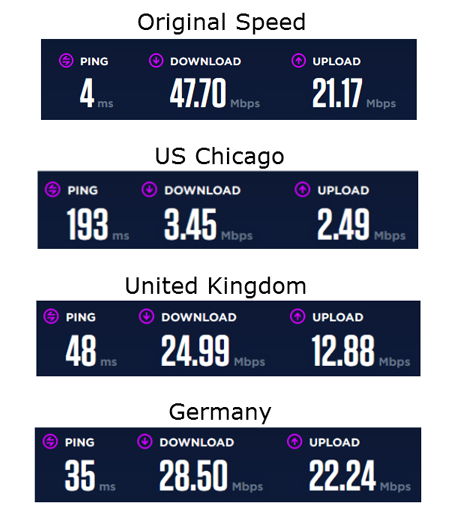 But when we checked the speed of Netflix servers using Fast.com we got absolutely different results. Though it may look awkward but servers in the UK had better speed than their original one.
By the by, you can't switch servers very fast as you need to switch everything off at first. It's a trifle but it's annoying and time-consuming.
back to menu ↑
SecureLine VPN Website and Support
The first support you can get from any VPN provider is its website. The more informative it is, the fewer questions a user has. It's also important for its layout to be handy and logical – this will make its use easier and faster. As a result, a VPN service will create a positive first impression.
As to SecureLine VPN, its website is not difficult to make use of and it is only a part of the general Avast website. It's a pity, but the information area embraced by SecureLine VPN team is not large enough to learn everything you want before purchasing a plan.
Speaking of the customer support, it has a search field, FAQ, Forum, 24/7 phone support (+Skype) and Ticketing. Those, who have difficulties with the license, can visit SecureLine License Centre.
Note that this VPN service has also divided its support system into two types – Total Support Free and Total
Support Premium. The first one presupposes only such functions as installing, configuring and updating or uninstalling Avast products.
The other one has a wider spectrum and includes such options as fixing issues related to viruses, malware, spyware, speeding-up a computer, setting-up an email and many others. Total Support Premium costs $119.99.
back to menu ↑
VPN Review Summary
To sum up the VPN review, – although SecureLine VPN is a product of a company with high reputation, we can't be so sure about its quality. The main reason for this lies in the absence of clear privacy policy and accurate security data. The server coverage, as well as speed, is not the best one you can find on the modern market of best VPN services.
back to menu ↑
Pros and Cons
Pros:
AES 256-bit encryption
easy to use
30-day money-back guarantee
7-day trial
reasonable prices
Cons:
murky private policy and security system
slow speed
Add to compare
Trusted VPN For True Privacy
Secure encryption. All your incoming and outgoing data are encrypted and invisible to anyone outside. Bypass geo-restrictions. Access media and services available only in specific countries. Invisibility without traces.